/

/

The Woodlands Family YMCA Announces the 2019 Dancing with The Woodlands Stars Cast
The Woodlands Family YMCA Announces the 2019 Dancing with The Woodlands Stars Cast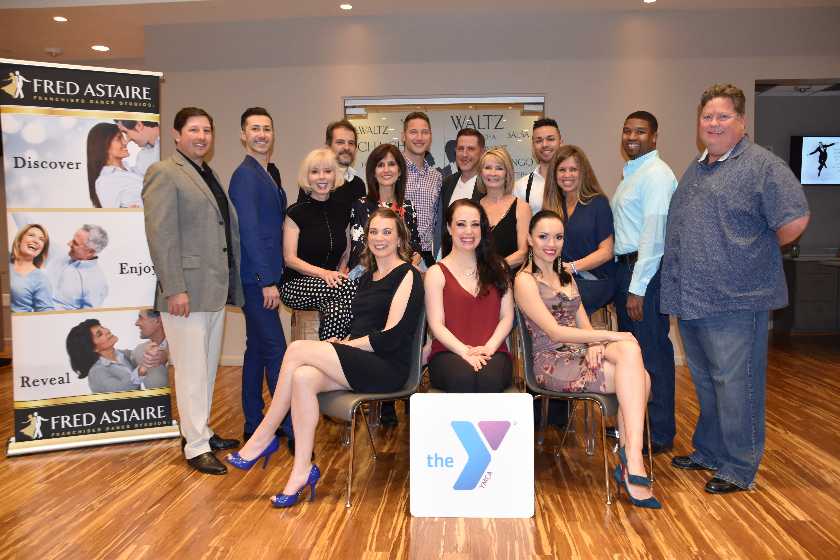 THE WOODLANDS, TX – Tables are still available for the upcoming Woodlands Family YMCA 7th Annual YMCA Dancing with The Woodlands Stars. This unique charity event is scheduled for 6 pm on April 11 at The Woodlands Waterway Marriott and features local leaders as the live dance entertainment.

Each year, volunteers take to the dance floor to compete for votes and raise funds for The Woodlands Family YMCA. Every dollar raised from the purchase of tables, seats, auction items and votes goes to the YMCA Annual BETTER US Campaign, which provides community-strengthening Y programs like water safety education, after school enrichment, teen leadership, youth sports, and outreach & supportive services available to everyone regardless of age, income or background.

The YMCA is proud to announce the cast of stars who will be Dancing for a CAUSE in 2019:
- Debbie Bates: Real Estate Broker, United Real Estate, Lone Star Group 
- Brittani Burress: The Woodlands Medical Marketing Consultants
- Erin Cones: Strike LLC
- Roderick Crawford: CHI St. Luke's Health The Woodlands
- Brian Domingue: Acorn Forums
- Chad Grimes: VERITAS Title Partners L.P.
- Andy Greever: CIRCOR International & EverSan Cooper Real Estate
- Cassandra Mays: Owner, Salt Remedy Nature's Therapy
- Dr. Tim Paschalis: Physician's Group of The Woodlands
- Tom Pisula: Pisula Development
- Paul Purcell: Administrator, Step Pediatrics
- Cindy Tice: First Vice President Morgan Stanley

Fred Astaire Dance Studio in The Woodlands has partnered with the Y to provide the dance partners, lessons and choreography for the community stars. Ted Oberg with ABC13 will co/emcee for the evening, which will include a live and silent auction, dinner, cash bar and dancing. You will have FUN. You will be INSPIRED. You will make a DIFFERENCE.

"Tables are selling fast," said Roxanne Davis, YMCA Community Liaison/Event Director. "This event is the talk of the town. Guests are eager to witness a friend, colleague or family member step out of their comfort zone and onto the dance floor for such a worthy cause. The needs of our community are diverse and evolving, and the Y is needed now more than ever. Funds raised ensures the YMCA is available to all and that everyone has equal access to the resources and tools they need to grow and thrive. Together we are Stronger. Help us Multiply our Impact in 2019 and build a BETTER US. "

To purchase a table or individual admission, vote for a dancer or for more details visit ymcahouston.org/dancing-with- the-woodlands-stars or contact The Woodlands Family YMCA at 281-367-9622 or email rdavis@ymcahouston.org.