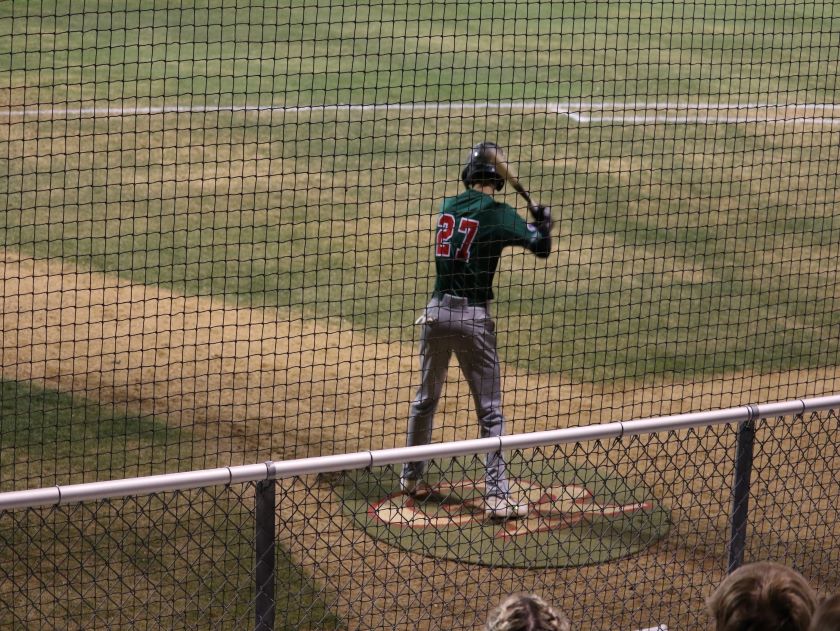 THE WOODLANDS, Texas -- The month of March is known for a very popular basketball tournament, but Friday's game between Oak Ridge and The Woodlands had its own bit of Madness that led to the Highlanders picking up a crucial 6-4 win in district play. No one expected Logan Letney, one of the War Eagles' top players, to only pitch a third of an inning before being pulled. However, The Highlander batters made sure not to have a repeat of their February meeting by lighting their rivals up for five runs in the top of the opening frame.


Will Swope helped his team win on both offense and defense, as the starting pitcher went six innings while striking out four batters to go along with his 3-4, two RBI performance at the plate.
Just like in the tournament, no lead is safe. A team will always go a run. The War Eagles did just that in the bottom of the sixth inning when Zach Easterling's three-run blast re-energized the team and the crowd, and put Oak Ridge within striking distance.
Oak Ridge added one more run before heading into the seventh inning, but the closing efforts of The Woodlands pitcher, Cody Howard, made sure there would be no late game heroics. Howard struck out two of the three batters he faced to secure the victory for the Highlanders squad.
With the win, both Oak Ridge and The Woodlands are tied for first in District 15-6A at 7-2. Next up for Oak Ridge is Klein Collins, who beat Klein Forest to also take a share of first place. The Highlanders will take on College Park at Scotland Yard. Both games will start at 7 p.m. on Tuesday, April 2.
Our Live Broadcast was brought to you by
Texas Tiny Homes Solutions
with replays presented by
Memorial Hermann The Woodlands Medical Center
.