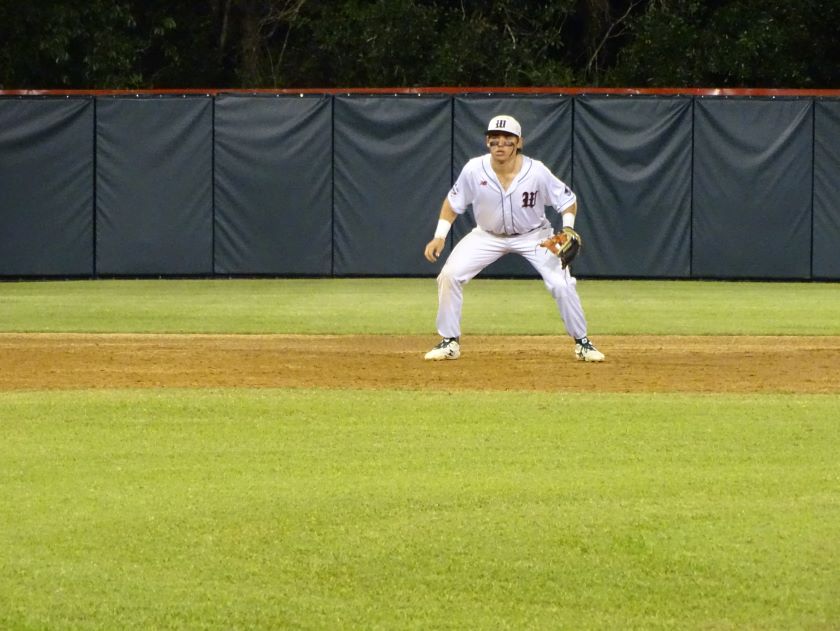 THE WOODLANDS, Texas -- Tuesday night's game at Scotland Yard was another showcase of just how strong this Highlanders team can be. The Woodlands beat Klein Cain 11-2, sweeping the season series with the Hurricanes. The Highlanders used heavy hitting in the first and sixth innings, highlighted by Will Swope's three-run shot to left field to put the game away for good.

It was a short night for Klein Cain's starting pitcher. The Woodlands batters chased him off the mound after just two innings, due to six runs on seven hits and a couple of walks. Cam Caley was on the mound for the Highlanders. He gave up two runs and struck out four Cain batters in four innings.

Drew Romo and Dylan McDowell were very efficient at the plate in Tuesday's win. Both Highlanders picked up three hits, as Romo had two doubles on the night, and McDowell drove in 3 runs during his at-bats.

The win gives The Woodlands their 10th district victory of the season, and they now are just one game away from officially clinching a playoff spot. The Highlanders will attempt to clinch this Friday on the road at Klein. First pitch is scheduled for 7 p.m.