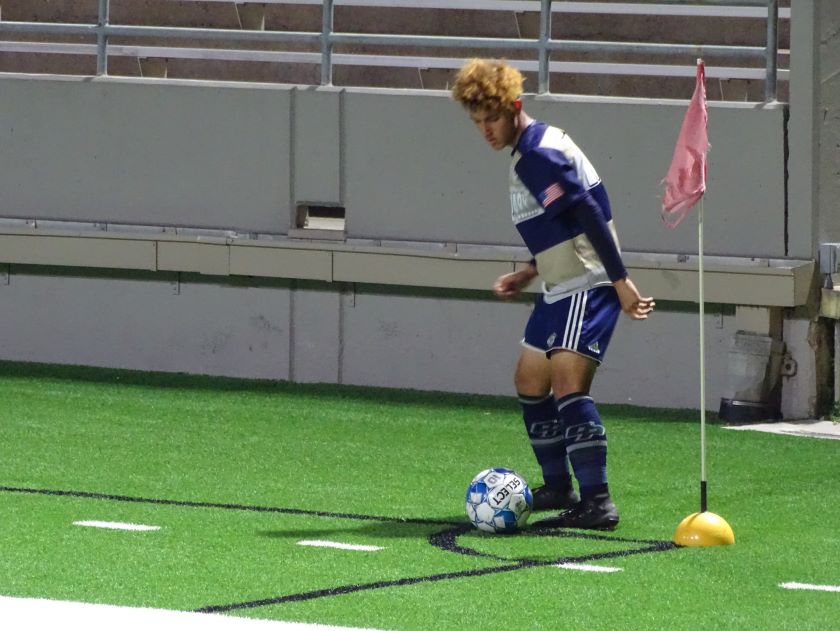 THE WOODLANDS, Texas -- The Cavaliers run to this weekend's UIL 6A Boys State Tournament has been a historic one. No other College Park soccer team has ever made it this far, in fact, no other team in all of College Park athletics has ever made it to state. This 2019 CP boys soccer team will be remembered for a long time, but the run isn't over yet. The Cavaliers still have one, potentially two games left, and they will be pushing to make sure the 2019 season ends with College Park standing tall.

Locking in a trip to the state tournament began with locking down the Allen Eagles, a team who hadn't scored less than two goals since the end of February, 1-0 to advance to the Regional Finals. Axel Hevener's lone goal combined with the Cavaliers' smothering defense set up a meeting with Aldine, another team in the middle of a surprising run, with a trip to Georgetown on the line.

College Park's upperclassmen forwards came up big once again against the Mustangs. Hevener and Mike Dadarria added to their goalscoring accounts in the 10th and 54th minute to help the Cavs win 2-1 and lift their first ever 6A Regional Championship trophy.

The win sends College Park to Birkelbach Field in Georgetown, Texas for the state tournament semifinals, where they will face the Lee Volunteers out of San Antonio on Friday, April 19 at 7:30 p.m.

Lee will undoubtedly be College Park's toughest test of the postseason. The Volunteers, who have been a top 10 ranked team in state and national rankings in various polls throughout the season, are fresh off of a 5-0 rout of Reagan High School. With a win over a team that is unbeaten in their last 25 games and has scored at least three goals in every playoff game, College Park will have more than earned their spot in the 6A title game.

If victorious, College Park will meet the winner of Friday's first semifinal between Alief Elsik and Lewisville Flower Mound, on Saturday at 6:30 p.m.