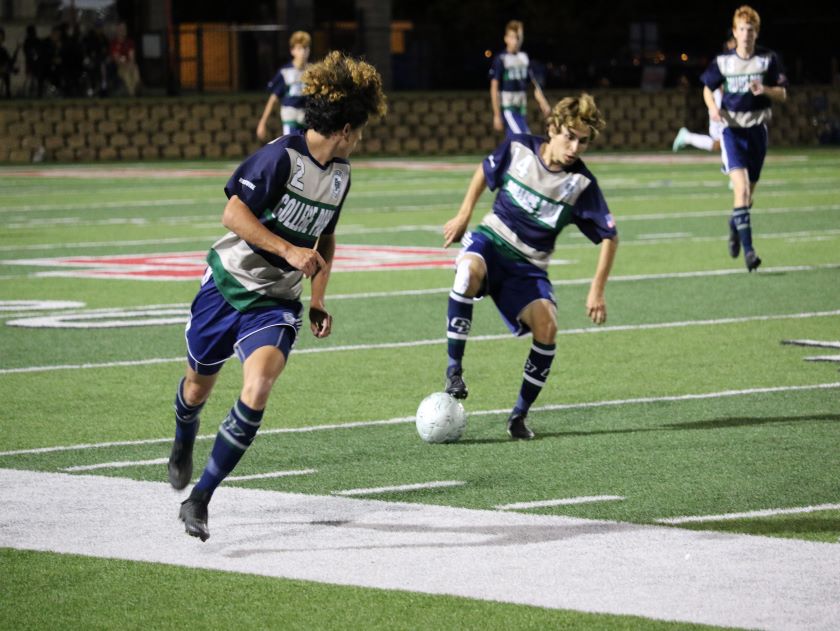 GEORGETOWN, TX -- As the old saying goes, "all good things must come to an end." For the Cavaliers, the end was Friday's state semifinal. College Park fell to San Antonio LEE 3-1, bringing their historic season to a close just one game away from the UIL 6A State title game.

LEE was by far CP's toughest test in the playoff. The Volunteers have been scoring at will on their run to the state title game, but the Cavaliers defense has been stingy throughout the 2019 postseason. So, in this semifinal match, something had to give. Unfortunately for College Park fans, it was their side who would break stride in Friday's game.

CP gave up multiple goals for the first time in the 2019 State Playoffs. After initially being challenged by College Park pressing high up the field, and a giveaway at the back that led to Axel Hevener giving the Cavs an early lead, LEE settled in and began to show why they are such a dangerous attacking team.

The Volunteers trailed for just six minutes, then Wilmar Aguilar found a way to tuck a ball in the smallest gap between the goalpost and keeper Ben Dixon to equalize. LEE would find another just past the midway point in the first half, then one more goal in the 59th minute of the game, after a couple of great looks earlier failed to find the back of the net, to put the game away for good.

The biggest difference in this game was the lack of possession for the Cavaliers. College Park's defense is strong, but having to spend as much time as they did without the ball against a technically gifted team like LEE is a very tough task.

College Park ended their season with a record of 21-4-5, but more importantly, College Park closed out their season as District 15-6A champions and 6A Regional champions. This 2019 College Park team was special, and there's nothing that can take that away from them.