/

/

Houston Police Looking for Aggravated Assault Suspect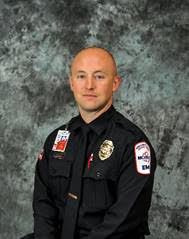 HOUSTON, TX - Crime Stoppers and the Houston Police Department's Major Assaults Division need the public's assistance identifying the suspect responsible for an Aggravated Assault.

On Thursday, October 4, 2018, at approximately 4:20 p.m., the victim was intentionally struck by the suspect's vehicle in a parking lot of a business in the 10500 block of Bissonnet Street in Houston, Texas. During the incident, the victim was passing out paychecks to employees. The victim gave the suspect his check and advised the suspect that his services were no longer needed. The suspect shouted an obscenity and walked away. A short time later, the suspect drove towards the victim in a black Nissan Altima. The suspect struck the victim with the vehicle and fled the scene in an unknown direction of travel. The victim was taken to a local hospital and treated for injuries sustained during the assault.

Suspect Description: Hispanic male, 5'09', 180 lbs., slim build, brown eyes and black hair. The suspect used the name Antonio Granado, which may be an alias.

Crime Stoppers may pay up to $5,000 for information leading to the charging and/or arrest of the suspect in this case. Information may be reported by calling 713222-TIPS (8477), submitted online at www.crimestoppers.org or through the Crime Stoppers mobile app. All tipsters remain anonymous.