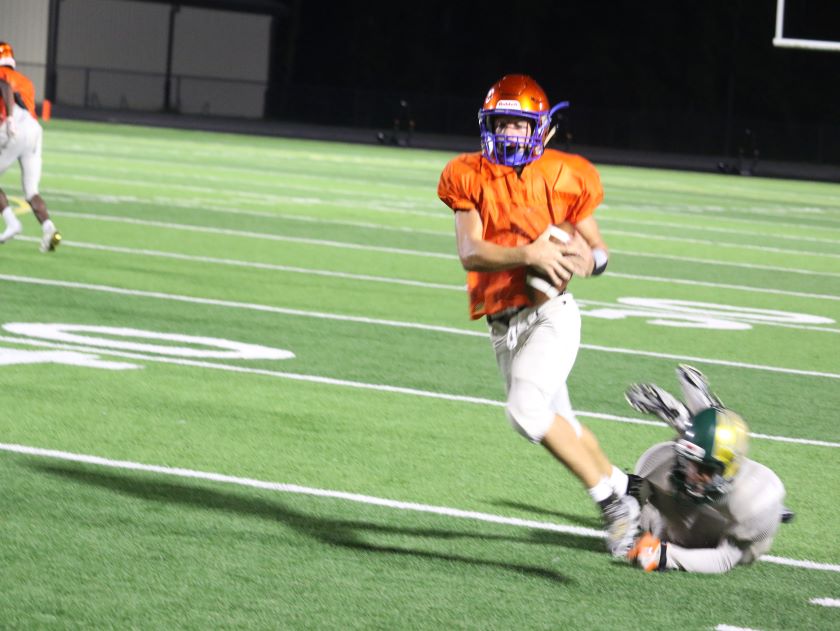 SPRING, TX -- With the pre-season now in full swing across the state of Texas, some high school football teams are beginning to see how they measure up against opposing teams. Grand Oaks had the first of their two scrimmages on Friday, August 16. The Grizzlies, who will join the 6A class in 2020, caught a glimpse of that level of competition by scrimmaging Klein Forest.

As with any pre-season scrimmage, there are many things to be proud of, and many things to improve before the season kicks off in two weeks. The Grizzlies' highlight of the night came during the live quarter of the scrimmage when sophomore Sean Zver broke off a 40-plus yard rushing touchdown. Zver broke a tackle on the left side of the field and outran the Eagles defense as he raced down the sideline for the only score during that period of the scrimmage.

Head coach Mike Jackson knows his team still has a lot to work on, but overall, he was pleased with their effort against a tough opponent.

"That's our first taste of 6A competition, so it was good for us," said Jackson. "We've tried to do everything to accelerate our learning rate by playing an independent varsity schedule. We've got a lot of things to clean up, but for the first time ever lining up against a 6A school, I'm pretty happy."

Grand Oaks will have one more scrimmage against Caney Creek before opening their 2019 season with the Sweeny Bulldogs on August 29.