/

/

Two Houston-Area CHI St. Luke's Health Employees Named to Malcolm Baldrige National Quality Award Board of Examiners
Two Houston-Area CHI St. Luke's Health Employees Named to Malcolm Baldrige National Quality Award Board of Examiners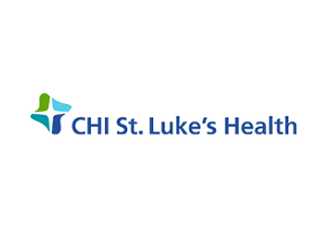 THE WOODLANDS, TX -- The Commerce Department's National Institute of Standards and Technology (NIST) has named Eric Ransom, Director of Operations at CHI St. Luke's Health – The Woodlands Hospital, and Megan Fischer, Vice President of Quality at Baylor St. Luke's Medical Center to the Board of Examiners for the 2019 Malcolm Baldrige National Quality Award. The Baldrige Award is the nation's highest honor for organizational innovation and performance excellence. CHI St. Luke's Health is the only hospital system in Texas with multiple examiners and one of few in the nation.

"To have two employees named to the Board of Examiners for the 2019 Malcom Baldrige National Quality Award is a significant achievement. I am very proud of both Megan and Eric for embodying the values of CHI St. Luke's Health and going above and beyond to encourage innovation and excellence in our industry," said Doug Lawson, Ph.D., CEO, CHI Texas Division.

Appointed by the NIST Director, examiners are responsible for reviewing and evaluating applications submitted for the Baldrige Award, as well as other assessment-related tasks. The examiner board is composed of more than 325 leading experts competitively selected from industry, professional, trade, education, health care, and nonprofit (including government) organizations from across the United States.

Those selected meet the highest standards of qualification and peer recognition, demonstrating competencies related to customer focus, communication, ethics, action orientation, team building, and analytical skills. All members of the board must take part in a nationally ranked leadership development course based on the Baldrige Excellence Framework and the scoring/evaluation processes for the Baldrige Award. They must also complete an independent review of a Baldrige Award application or other comparable examiner task.

Eric currently serves as Director of Operations for CHI St. Luke's Health The Woodlands, Lakeside and Springwoods Village Hospitals. He began his career with CHI St. Luke's Health as a system administrative fellow, and since served in several operational roles for CHI St. Luke's in North Houston. He earned his Bachelor of Journalism from The University of Texas – Austin and his Master of Healthcare Administration from the University of North Carolina – Chapel Hill.

Megan joined Baylor St. Luke's as Vice President, Quality, earlier this year from Hospital Corporation of America (HCA) Gulf Coast, where she served as Vice President, Quality and Patient Safety since 2017. Prior to assuming that role, she served as Vice President, Quality at HCA Midwest, in Kansas City, Missouri. Megan has held other leadership roles at hospitals and health care organizations in Missouri and Alaska. Megan earned a Bachelor of Science in Business Administration from Purdue University and a Master of Business Administration from Webster University. She is a Certified Professional in Healthcare Quality.

Named after Malcolm Baldrige, the 26th Secretary of Commerce, the Baldrige Award was established by Congress in 1987. Awards may be given annually to organizations in each of six categories: manufacturing, service, small business, education, health care, and nonprofit. The Award promotes innovation and excellence in organizational performance, recognizes the achievements and results of U.S. organizations, and publicizes successful performance strategies. Since the first group was recognized in 1988, 124 awards have been presented to 115 organizations (including eight repeat recipients).

The Baldrige Performance Excellence Program also offers the 2019–2020 Baldrige Excellence Framework: Proven Leadership and Management Practices for High Performance, which includes the world-emulated Criteria for Performance Excellence; Baldrige Excellence Builder; Baldrige Cybersecurity Excellence Builder; nationally ranked leadership training; and the Baldrige Collaborative Assessment and other assessment tools.