/

/

Montgomery County Sheriff's Office Investigates Copper Theft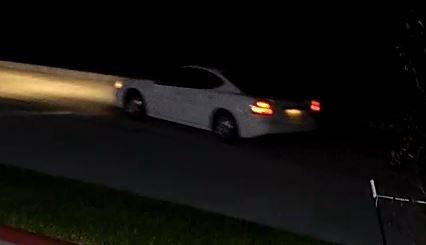 MONTGOMERY COUNTY, TX -- On Thursday, August 15, 2019, a Montgomery County Sheriff's Deputy responded to 22222 McCleskey Road New Caney, Texas in reference to a Theft call. As the Deputy arrived to the business, American Fixture, the complainant advised between the hours of 12:00 am and 12:09 am a white 4 door passenger car (believed to be a 2004-2008 Pontiac Grand Prix) was recorded entering the property on camera. Unknown suspect(s) stole batteries from a bulldozer along with copper wire, which is a Felony in the State of Texas. Detectives are investigating this case, and welcome any information that might help identify the owner of the suspect car pictured above.

If you have information leading to the identity of this suspect, please contact the Montgomery County Sheriff's Office at 936-760-5800 and refer to case number 19A202756. To remain anonymous and possibly earn a cash reward, contact Crime Stoppers at 1-800-392-STOP.