/

/

Lone Star College recognized as top school for Hispanics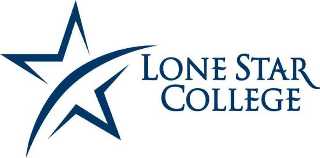 HOUSTON, TX - – Hispanic Outlook on Education Magazine has named Lone Star College as the #1 two-year college in the nation for the number of undergraduate Hispanic students enrolled in 2017.

The monthly publication, which provides education news while maintaining a unique Hispanic perspective, publishes this ranking list each year.

"Lone Star College is proud of the educational opportunities we provide to all students," said Stephen C. Head, Ph.D., LSC chancellor. "We appreciate this recognition and remain committed to student success."

Hispanic Outlook on Education noted LSC welcomed more than 27,000 Hispanic students in 2017, representing 37 percent of the total LSC student population. The rankings were determined by the national Integrated Postsecondary Education Data System, a method of surveys conducted by the National Center for Education Statistics. Data for 2017 were the latest available.

In addition to being recognized as a leader in Hispanic education by Hispanic Outlook, LSC is designated as an Hispanic Serving Institution by the U.S. Department of Education, a recognition that is given to nonprofit institutes with a full-time undergraduate student enrollment that is at least 25 percent Hispanic.

"I am very proud of the role Lone Star College employees play in helping our diverse community," said Head.

LSC awarded 8,255 associate degrees and certificates to eligible students who took part in commencement ceremonies in spring 2019 including 3,262 to Hispanic students. They represented the largest ethnic group of students to earn their degrees and certifications this year.

It's not too late to register for fall classes. In addition to the regular 16-week semester courses, there are 4- to 15-week Late Start class options available. Choose from a variety of subjects, courses and start dates. Learn more at LoneStar.edu/LateStart.