/

/

Lone Star College Names 2019 Small Business Award Finalists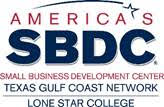 HOUSTON, TX – The Lone Star College-Small Business Development Center Advisory Council has selected 16 finalists for its 33rd Annual Small Business of the Year awards.

"Small businesses have a big impact on our local economy," said Miguel Lopez, LSC-SBDC executive director. "The Lone Star College-Small Business Development Center is proud to collaborate with small-business owners to increase economic development through business expansion and job growth."

Nominees for the award were submitted by members of the local community, business leaders, chambers of commerce and economic development organizations. These finalists were selected on the basis of leadership, entrepreneurial spirit, business growth and contribution to the community.

Winners of the LSC-SBDC award will be honored Nov. 13 at the 33rd Annual Small Business of the Year Awards Luncheon held at the Lone Star Community Building Star of Texas Ballroom.

The finalists of the 33rd Annual Small Business of the Year award are:

Family-Owned (Sponsored by Community Impact Newspapers)

- Boatman Construction, LLC (Shane D. Boatman and Shane B. Boatman)
- EZ Exit Now (Kristin and Dan Cobb)
- Visibly Connected (David and Page Cherry)

Minority-Owned

- Sergio's Landscaping (Sergio Martinez)
- Starfox Financial Services, LLC (Jose E. Palafox and William "Bill" G. Friebel)
- Tropical Smoothie Café (Vanessa Boles and Paul Davis)

Small Business (Sponsored by Hello Woodlands)

- adWhite Marketing & Design (Taylor and Michelle White)
- The Republic Grille (Jennifer and Terry McBurney)
- The Young Learners (Dan Altom, Debbie Kaschik and Ed Ziegler)


Veteran-Owned (Sponsored by Frost Bank)

- Rehab Garage, LLC (William Patterson and Rob McKee)
- Abundant Health & Wellness Center (Dr. Polly Heil-Mealey and Stephen W. Hale)

Woman-Owned (Sponsored by Woodforest National Bank)

- Cy-Fair Coatings, Inc. (Cheryl and Trey Shuck)
- CarrierRae, LLC – Undersummers (CarrieRae Munson)
- Spinal Care Chiropractic Center, P.C. (Dawn Schwab, D.C. and Lisa Rister, D.C.)

Young Entrepreneur

- Serenity Massage PLLC (Jena Massie)
- Loganitus Training (Logan and Jennifer Johnson)

"This event is a wonderful way for people to show support for these hard working small-business owners," said Lopez.

Tickets for the awards luncheon can be purchased here. Call the LSC-SBDC at 832.813.6674 for more information.