/

/

Houston Methodist The Woodlands welcomes new sports medicine doctor - Leo Taarea, DO
Houston Methodist The Woodlands welcomes new sports medicine doctor - Leo Taarea, DO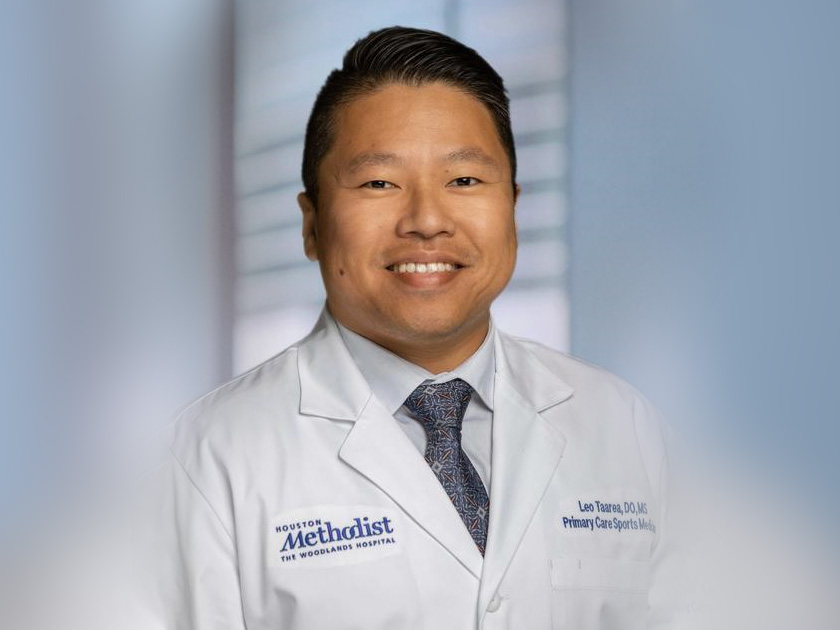 THE WOODLANDS, TX -- Houston Methodist The Woodlands Hospital welcomes Dr. Leonardo "Leo" Taarea, a fellowship-trained primary care, sports medicine physician. Taarea joins the comprehensive team at Houston Methodist Orthopedics & Sports Medicine at The Woodlands.

Originally from Jakarta, Indonesia, Taarea attended the University of Alabama where he received his bachelor's and master's degrees in Biology, before attending medical school at Philadelphia College of Osteopathic Medicine. He completed a family medicine residency at East Carolina University in Greenville, North Carolina and then trained as a primary care sports medicine fellow at Andrews Sports Medicine & Orthopedics Center in Birmingham, Alabama.

Medical interests run in the Taarea family, as his twin brother is a trauma surgeon. Taarea attended medical school several years later, alongside their sister, who is a hospitalist (a physician who works exclusively in a hospital).

Taarea is an avid sports fan, which is one reason he chose to specialize in sports medicine. His expertise in the field allows him to treat a wide range of patients.

"I lean toward the regenerative sides of medicine. I feel like I'm more on the cutting-edge of sports medicine breakthroughs," said Taarea. "Whether my patients are athletes, or not, I have always loved personal relationships with patients and seeing them get better and improve."

Taarea is currently seeing patients at Houston Methodist Orthopedics & Sports Medicine at The Woodlands, located on the second floor of Medical Office Building 1 (MOB 1), on the Houston Methodist The Woodlands Hospital campus.



For appointments, call 936.321.8000.