/

/

Montgomery County Sheriff's Office Seeks to Identify Package Thief in The Woodlands Area
Montgomery County Sheriff's Office Seeks to Identify Package Thief in The Woodlands Area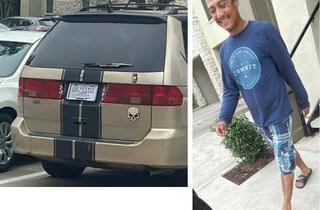 THE WOODLANDS, TX -- On October 16, 2019 the Montgomery County Sheriff's Office responded to 301 Pruitt Road in reference to a call reporting Theft. Upon arrival, Deputies were advised that on October 14th a package was reported to have been delivered by the delivery service; however, the package was not there when the victim arrived home. Shortly after getting the information from the first victim, MCTX Sheriff Deputies were called back to the scene with reports of another Theft of a package that happened on the 16th.

During the investigation it was learned that a resident caught a suspicious male picking up packages from multiple resident's front doors at the apartment complex. The suspect returned the packages to the owners and left the scene prior to Law Enforcement's arrival.
Please see below photos of the suspect and the vehicle he was driving. If you are able to identify this suspect or the owner of the gold van, please contact the Montgomery County Sheriff's Office and refer to case number 19A335706.