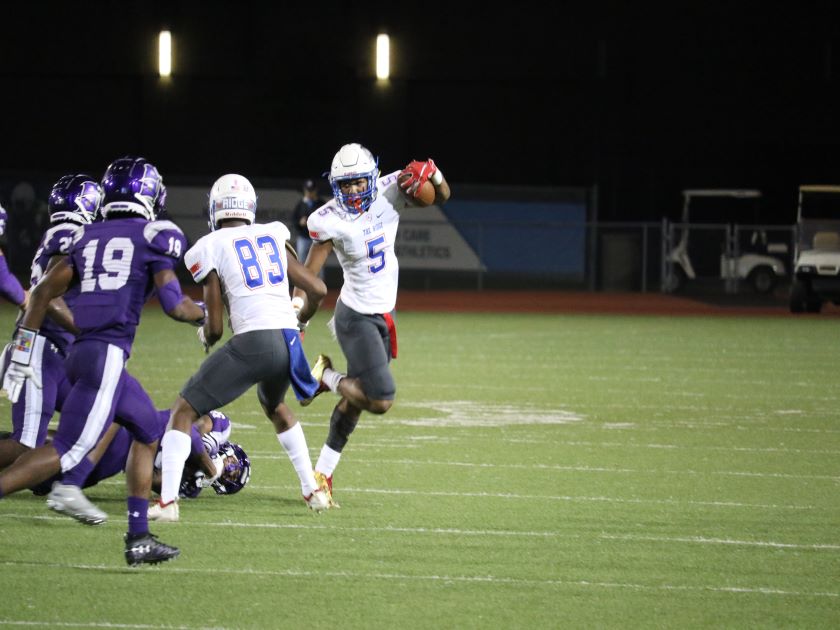 KLEIN, TX -- For a few minutes on Thursday night, it looked like the Oak Ridge War Eagles were poised to disrupt the District 15-6A standings. However, once Klein Cain settled in, the Hurricanes strolled to a 36-7 win on homecoming night to keep pace in the playoff race.

Oak Ridge exploded out of the gate early in the 1st quarter. Adrian Murdaugh ripped a 58-yard rushing touchdown down the left sideline to open the scoring. On the first two defensive series, Oak Ridge forced a quick 3-and-out and a fumble to dig Klein Cain into a hole. However, Oak Ridge was unable to build on their early momentum, thanks to the Hurricane defense stepping up to buy time for their slow-starting offense.

Once Klein Cain found their rhythm, they didn't look back. Quarterback Luke Pardee tied the game at seven late in the first quarter with a 29-yard touchdown pass to Matthew Golden. Running back Jaydon Blue would be responsible for the next two scores, a 3-yard rush TD and a 45-yard receiving TD to give Cain a 22-7 lead at the half.

Pardee would throw for two more TDs in the second half to put the game away. First connecting with Cole Monago for a 32-yard score, before finding Golden for his second TD of the night.

Klein Cain moves to 4-2 in the district with the win. For now, the Hurricanes move in third place in District 15-6A. Oak Ridge drops to 1-5 in district after their third straight loss.