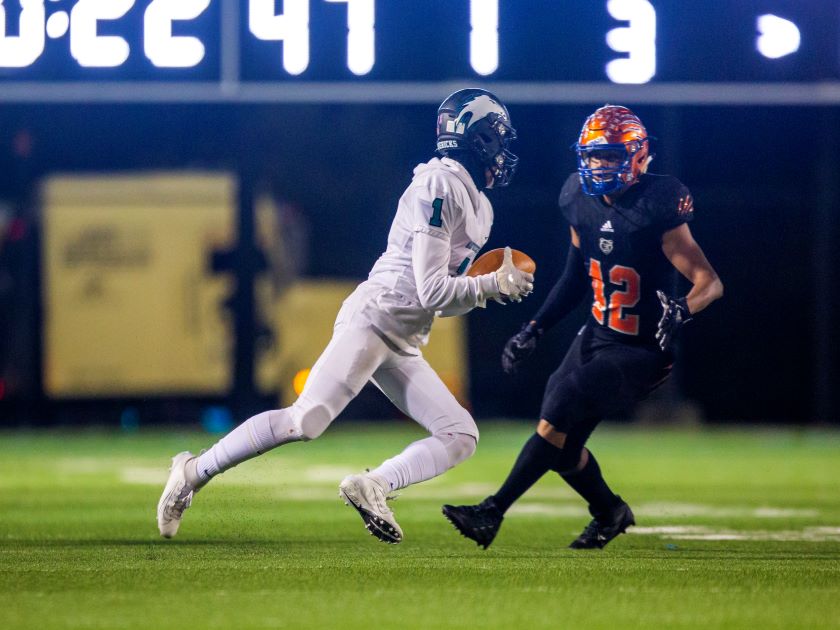 THE WOODLANDS, TX -- There weren't many treats for Grand Oaks on Halloween night. The Grizzlies were haunted by Pasadena Memorial in their 31-17 loss on Thursday night.

After fumbling the opening kickoff that led to an early Grand Oaks touchdown, a 34-yard touchdown run by Micah Cooper, the Mavericks settled in and proceeded to run all over the Grizzly defense.

Running back Xavier Lerma found the end zone for the first time in the half on a six-yard score to level the game at 7. Undisciplined play from the Grizzlies would help Pasadena Memorial take the lead. The Mavs put together a nice drive, capped by a Jordan See rushing touchdown to take the lead late in the first quarter. Lerma broke off a nice 34-yard TD run in the second quarter to send Memorial into the locker room with a 21-7 lead.

The Grizzlies found some success in the run game in the second half. After giving up another Jordan See TD run and a field goal, Grand Oaks broke out a variation of the fumblerooski to get in the red zone. Sirr-Davion Jackson's goal-line carry earned the Grizzlies their second TD of the game.

Grand Oaks added a 35-yard field goal from Grant Nickel after recovering an onside kick to conclude the night's scoring.

With the loss, Grand Oaks drops to 5-4. The Grizzlies host Tomball Christian next Thursday at Woodforest Stadium.