/

/

Interfaith of The Woodlands - Coronavirus COVID-19 Update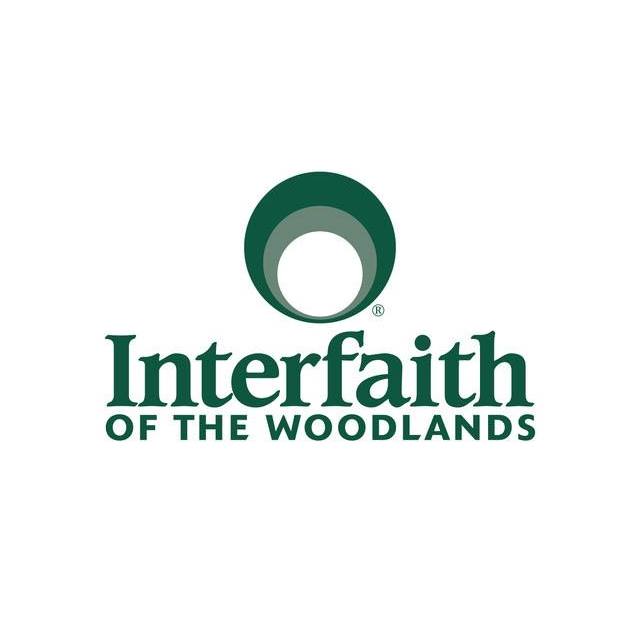 THE WOODLANDS, TX -- We are in unprecedented times, so forgive us as our activities continue to evolve as we work assessing and meeting community needs while still keeping our staff and clients as healthy as possible.

The safety of our community and team of servant leaders is our top priority, and I want to make sure you are updated and informed on the latest updates as well as steps we are taking internally to ensure risk and exposure is as minimal as possible. We are actively following guidelines set forth by the CDC and County Officials to ensure the health safety of all persons who work, serve and are served in our offices.

Our offices remain Open every day, as we provide basic needs to South Montgomery County.
Our hours will be 9am-4pm, Monday - Friday.

The following is a summary of who and how we are currently meeting community needs:

For Senior Neighbors (adults over 62 years of age):
- Interfaith's Senior Grocery Delivery will continue on a weekly basis with the ability to add new Seniors to the program, per their request. Seniors can call 832-615-8224 to be added.
- Seniors can continue to receive information and referral resources by calling 281-367-1230.
- Seniors needing financial assistance are able to call Family Services at 281-367-1230.

For Families and Individuals in Crisis:
- Food assistance will be distributed to individual and families in need by drive through in parking lot.
- Crisis Assistance (including rent/mortgage, utilities assistance and gas vouchers) will be provided to families experiencing job/wage loss.

The Hand Me Up Shop
- The Hand Me Up Shop is closed to customers and donations at this time.

Interfaith Child Development Center
- ICDC is closed through April 10, following CISD's COVID-19 response lead. All students are receiving at home learning lessons and activities for the coming weeks.

Workforce Solutions Offices
- Workforce Solutions Offices are closed to the public but continue to do their great work of helping neighbors find employment by phone. Our Conroe office is available to assist you by calling 936-441-0037.

Interfaith Community Clinic
- Our Clinic hours are 8am-2pm, Monday-Thursday. All patients are being triaged over the phone. For medical or dental assistance, please call 281-364-7889.

Volunteer Programs:
- All volunteer activities have been suspended to reduce risk of exposure and encourage our community to stay home to help flatten the curve! We miss you! But look forward to seeing you at Interfaith when we are back to business as usual!

Our goal is to continue to serve our neighbors in need.

How can you Help?
Monetary Donations: Our biggest need in the coming weeks is Funding to be used for the following:
- To purchase bulk, specific and essential foods, toiletries and paper goods for food assistance for families and Seniors.
- Provide financial assistance (i.e. rent, mortgage, utilities, gas vouchers and prescription assistance) to families and Seniors.

Donations can be made:
https://interfaith-of-the-woodlands.snwbll.com/covid-19-com…

Food Donations: We are actively accepting food donations of: cereal, canned meat, dry pasta, vegetables and fruit, snacks for kids, peanut butter, jelly, meal starters, soups, crackers, toiletries, paper goods including toilet paper and cleaning supplies.

Encouragement Cards for Seniors: Make a card for a Senior! We are accepting cards for Seniors to help bring sunshine to their day! All cards donated will be delivered to our Senior neighbors during grocery delivery. You can drive through and drop off at our office at 4242 Interfaith Way, The Woodlands, 77381.

In Closing:
Individuals needing help to find a job:
Call our Workforce Solutions Conroe office at 936-441-0037 or email: conroe@wrksolutions.com

Families & Individuals seeking food assistance: Call 281-367-1230
Seniors needing food: Call 832-615-8224
Families and Seniors needing financial assistance: 281-367-1230
Individual needing non-COVID-19 related Medical or dental assistance: Call 281-364-7889

I would like to thank each of you, our County Judge Mark Keough, County Commissioner James Noack, Precinct 3 Constable Ryan Gable, The Woodlands Township Chairman Gordy Bunch and Board of Directors, Interfaith's Board of Directors, Advisors and member congregations for your leadership and support of our mission during this time. May you and yours continue to stay healthy and safe! We look forward to seeing your smiling faces at Interfaith of The Woodlands activities, service opportunities and events once this passes.