/

/

Lone Star College announces spring semester update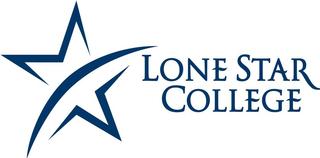 HOUSTON, TX - Lone Star College has updated its spring 2020 semester schedule and announced that all LSC facilities will be closed at least until April 30.

The revised calendar is based on the latest stay-at-home order issued by Harris and Montgomery counties.

"Lone Star College is closely following recommendations made by the Centers for Disease Control and Prevention as well as various local agencies," said Stephen C. Head, Ph.D., LSC chancellor. "We will continue to monitor this developing situation and make appropriate decisions based on what is best for our students and employees."

Below is a list of important dates (please keep in mind these dates are subject to change):

Monday, April 13

- All classes that have been converted to online format will resume. To find out which classes have been converted please visit LoneStar.edu/Course-Conversion.
- All eight-week classes begin online only.

Wednesday, April 15

- Fall 2020 registration starts.

Monday, May 4

- All classes that have not been converted to online will resume on campus. Please visit LoneStar.edu/Course-Conversion to see which classes were moved to online/hybrid and which remain face-to-face.
- All employees return to campus.

Monday, May 11

- Mini-semester starts – online only.

Friday, May 22 (extended from May 8)

- Spring semester ends. Faculty completing classes before this date may submit grades.
- Eight-week classes end.

Monday, June 1

- First summer term begins.

LSC-Online classes resumed March 23. Students can find the most current information at LoneStar.edu/Coronavirus.

"The Lone Star College faculty and staff have been working diligently to minimize the impact this pandemic has had on our students," said Head. "I am proud of their efforts in this stressful time and know Lone Star College is in good hands moving forward."

LSC encourages all employees and students to continue to adhere to the guidelines for preventing the contraction and spread of COVID-19 established by the Centers for Disease Control and Prevention. This includes, but is not limited to, frequent washing of hands, using alcohol-based hand sanitizer, practicing social distancing, and seeking immediate medical care if one experiences any of the symptoms associated with COVID-19.