/

/

Singer-Songwriter Luke Elliot to Host Intimate Livestream Concert Experience on April 5th
Singer-Songwriter Luke Elliot to Host Intimate Livestream Concert Experience on April 5th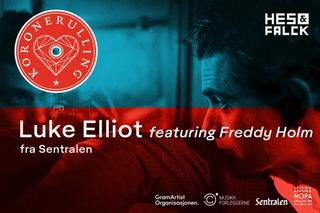 LOS ANGELES, CA - Singer, songwriter, and composer Luke Elliot will appear in an intimate livestream concert experience on Sunday, April 5th at 2 p.m. EDT. He will be accompanied by multi-instrumentalist Freddy Holm, with whom he recorded his debut album.

Elliot, who has drawn comparisons to everyone from Jerry Lee Lewis and Tom Waits to Nick Cave and Bob Dylan, will share stirring performances of new songs from his upcoming album, The Big Wind, to be released on May 8th.

People may tune into the broadcast via Facebook or YouTube.