/

/

28 Cooper Pioneers Designated from Class of 2020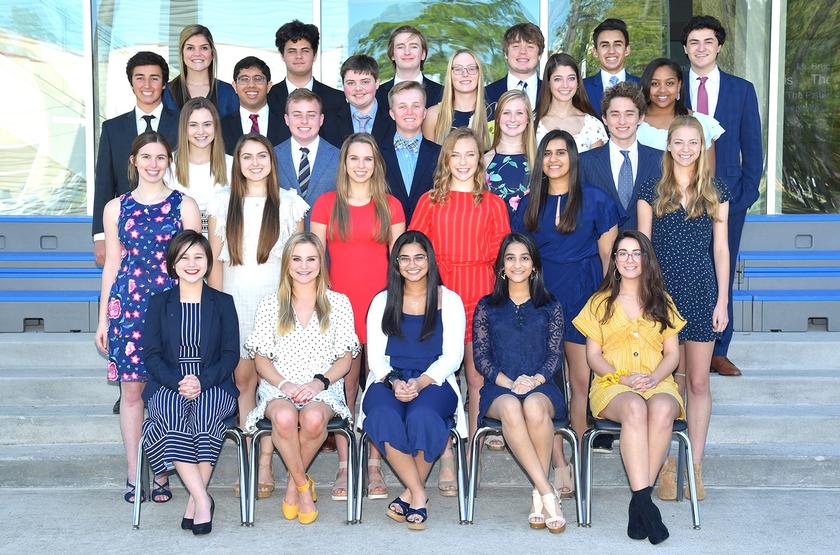 THE WOODLANDS, TX -- Each year at The John Cooper School, seniors who have attended the school continuously since kindergarten are designated as Cooper Pioneers. Twenty eight seniors, or over 25 percent of the 104-member Class of 2020, will be recognized as Pioneers at Cooper's Commencement on July 18. The tradition was established at Commencement for the Class of 2001, when The Woodlands founder George Mitchell and Cynthia Woods Mitchell bestowed special shawls on the first Cooper Pioneers.

Cooper Pioneers from the Class of 2020 will attend a diverse array schools; among them are state schools such as University of Texas-Austin, Texas A&M and Baylor and out-of-state schools such as Notre Dame, Penn State and University of Georgia, Vanderbilt, Princeton, George Washington and Savannah College of Art and Design.

The 2020 Cooper Pioneers are Anna Adam, Matthew Beaty, Caitlin Blank, Callum Burton, Emily Chandler, Lauren Cordes, Paige Cromley, Alanna Crowell, Anisa Davis, Vincent DeMonico, Haley Edone, Sereen Faruqi, Aleena Fayaz, Pablo Flower, Alina Gill, Jacob Hayley, Kiyah Joseph, Stuart Lunn, Michael McGurk, Avery Nakahara, Antonio Pastrana, Anna Perugini, Cameron Reed, Avery Schlichter, Christopher Seymour, Alexandra Sims, Rishi Wahi and Hannah Weinman.