/

/

Board-Certified Specialist Linda Pearson, M.D. Joins Houston Methodist The Woodlands Department of Neurosurgery
Board-Certified Specialist Linda Pearson, M.D. Joins Houston Methodist The Woodlands Department of Neurosurgery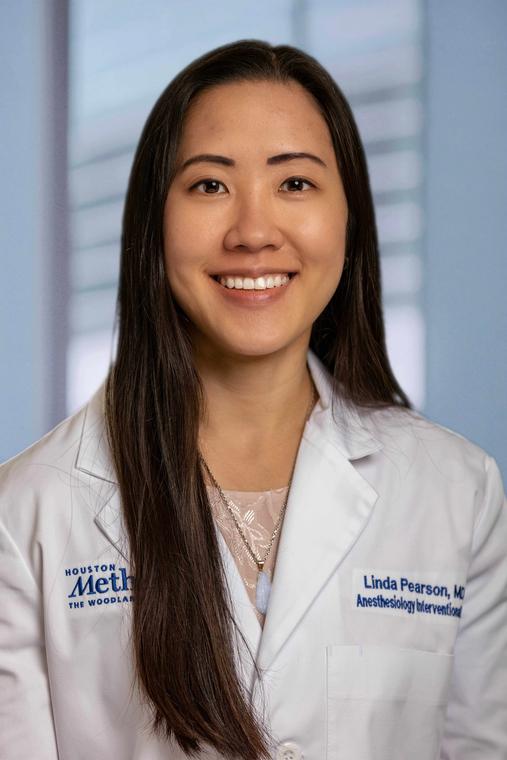 THE WOODLANDS, TX - Linda Pearson, M.D., a board-certified specialist in pain management and medical acupuncture, has recently joined the Department of Neurosurgery at Houston Methodist The Woodlands Hospital.

Pearson's clinical expertise includes:

• Comprehensive pain management
• Spine injections – cervical (neck), thoracic and lumbar spine
• Epidural steroid injections
• Medial branch blocks and radiofrequency ablation
• Sympathetic nerve blocks and stellate ganglion blocks
• Spinal cord stimulation trials/implants
• Intrathecal injections and pump trials/implants
• Peripheral nerve blocks, i.e. genicular nerve blocks
• Joint injections – knee, hip, shoulder and sacroiliac
• Medical acupuncture

Pearson earned a Doctor of Medicine degree from The University of Texas Health Science Center at San Antonio Medical School in San Antonio, Texas. She served an Anesthesiology Residency at Texas A&M Health Science Center College of Medicine/Scott and White Healthcare in Temple, Texas; followed by a Pain Medicine Fellowship at Vanderbilt University Medical Center in Nashville, Tennessee. Pearson also completed Medical Acupuncture training from Helms Medical Institute.

"My background in anesthesiology, interventional pain, addiction medicine and medical acupuncture allows me to efficiently identify and provide the most appropriate treatment plans for my patients," said Pearson. "I focus on the 'whole patient' approach to ensure the physical and mental health of my patients are optimized while dealing with acute or chronic pain. My philosophy is to 'treat others like you want to be treated' – The Golden Rule. That embraces compassionate care for all."

Pearson added, "My goal is to educate and collaborate with each patient to create treatment plans to improve their life, decrease pain and help them live a happy and healthy life."

Pearson is fluent in English, Spanish and Vietnamese. She also has a special interest in nutrition and fitness for health. She enjoys spending time with her husband and their two-year-old daughter, especially exercising together as a family.

If you need to see a pain medicine specialist or a physician for any other medical specialty, rest assured doctors at Houston Methodist The Woodlands Hospital can see you safely during the COVID-19 pandemic. To find a doctor, call 936.270.3333.