/

/

Dosey Doe the Big Barn Texas Lineup; Owner Steve Said Discusses How Music Builds Community
Dosey Doe the Big Barn Texas Lineup; Owner Steve Said Discusses How Music Builds Community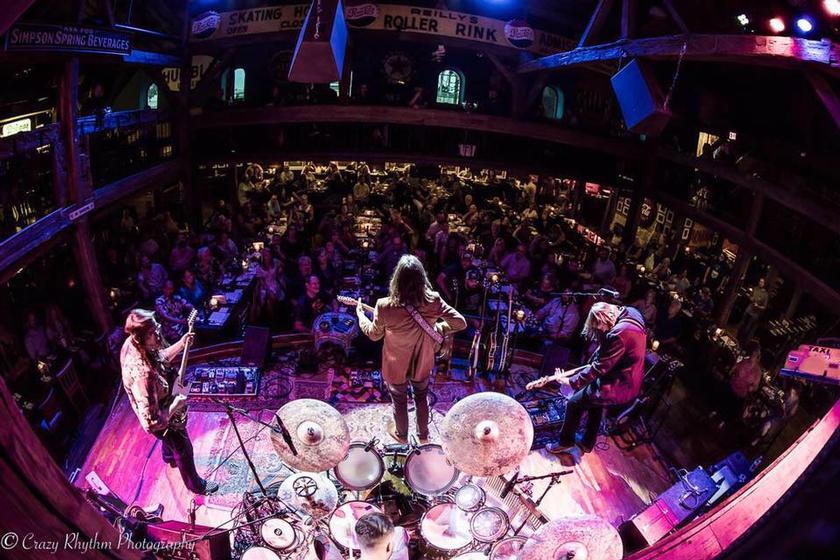 THE WOODLANDS, TX – Dosey Doe the Big Barn will showcase its Texas lineup this month through most of August. Wonderful musicians from around our great state will relish the acoustics of the 165-year-old historical structure, while concertgoers enjoy the show, the atmosphere, and the seriously delicious food.

For Dosey Doe owner, Steve Said, the music is what makes his work a joy as opposed to a job. "I used to write [lyrics] for alternative rock and roll, and country artists, so I've always loved music," he said. "I can't sing, I can barely play an instrument, but music has always been an impactful part of my life."

The notes of a song bring people together. "Many people meet each other at the restaurant just to socialize," he said. "So many people have had their first date at Dosey Doe that have gone on to get married." Some of who held their weddings at the beautiful venue.

The community aspect of music matches Dosey Doe's mission to be involved in the community as much as possible. In late May, they hosted a graduation ceremony for a group of high school seniors who would have had no way to celebrate otherwise. Their employer, McDonalds, organized the event.

"That was really fantastic," Said said. "This really was a big day in their lives and we were just thrilled and honored to be a part of it."

At Dosey Doe, memories are made, and they continue to be made during this pandemic. Management and staff are following strict sanitary guidelines set forth by The Texas Restaurant Association and Governor Abbott.

Sanitation stations are positioned throughout the venue for guests to use. All wait staff and front of house employees wash their hands between orders, and the kitchen staff washes their hands every ten minutes. Upon arrival each guest is asked a series of COVID related question before they enter the building, to determine if they are a risk to others. Dosey Doe is committed to the safety of their employees, their musical acts, and of course, their guests.

They're also dedicated to making sure their guests don't leave disappointed. Said's motto is, "putting quality on the stage always pays off."

Check out their upcoming artists, here.

For ticket information, visit their website.