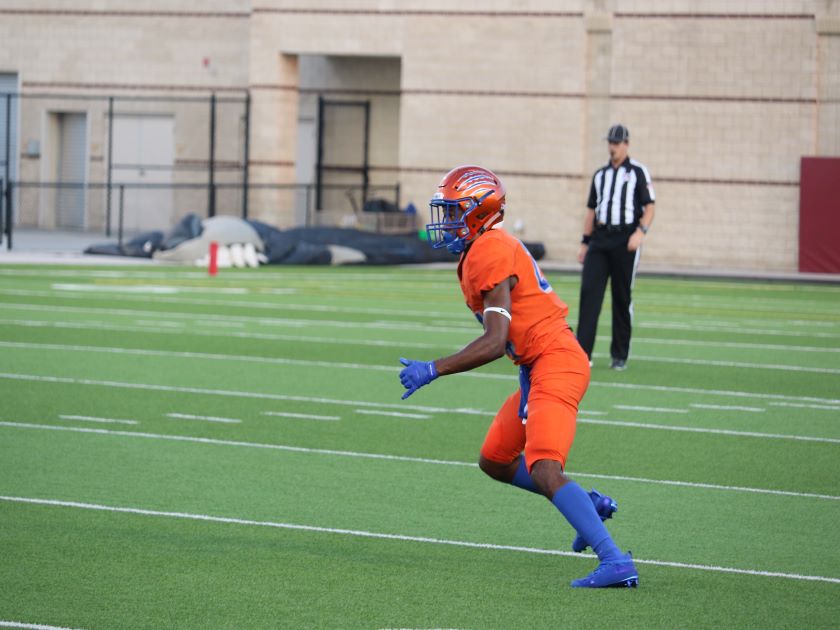 THE WOODLANDS, TX -- The first-ever meeting in football between the Caney Creek Panthers and Grand Oaks Grizzlies will open the 2020 season for both schools. Both the Panthers and Grizzlies come into this game looking for a great start to what will be a new challenge for each team.

Caney Creek begins year one under new head coach Kendall Hineman. Hineman, the former Conroe Tigers assistant coach, will take over for Ned Barrier who left after one season with the Panthers. Coach Hineman will be tasked with turning around a program that went 2-8 in 2019 and hasn't had a winning season since 2006.

Turning around the program will require navigating a tough schedule. In order to do that, the Panthers will need to lean on the playmakers from last season and hope that more can emerge from this new system under Hineman. QB Rowdy Sebastian and WR Edgar Heredia have shown a solid connection in the passing game. Also, keep an eye out for WR/RB John Milo. Milo has shown he can make plays for the Creek at multiple positions. Experiencing success early will go a long way for this Caney Creek team as they try to become a confident ball club.

For Grand Oaks, the Grizzlies will be acclimating to a new environment as well. 2020 is the inaugural 6A varsity season for Coach Jackson and his team. After two successful seasons playing an independent varsity schedule against mostly private schools, Grand Oaks will join the rest of 6A Conroe ISD schools and Willis in District 13-6A.

The Grizzlies will be looking to pick up as many non-district wins as possible to gain momentum heading into their district schedule. Look for Micah Cooper to be ready to make a name for himself in the new district. The explosive running back will look to have a big year after scoring 13 times in 2019.

The 2020 season will be an interesting year after COVID-19 caused normal offseason plans to be constantly adjusted. All teams in their first games will likely not be as crisp as usual, so Grand Oaks could benefit from having the same group of players on the field and the same staff on the sidelines. Prediction: Grand Oaks 31, Caney Creek 10

Thursday's game will be a Live Broadcast on Woodlands Online sponsored by Sinisi Real Estate and Hal Watson Air Conditioning. Kickoff is scheduled for 7 P.M. at Woodforest Bank Stadium.