/

/

13th Annual Duck Race is Lucky Number for Community Assistance Center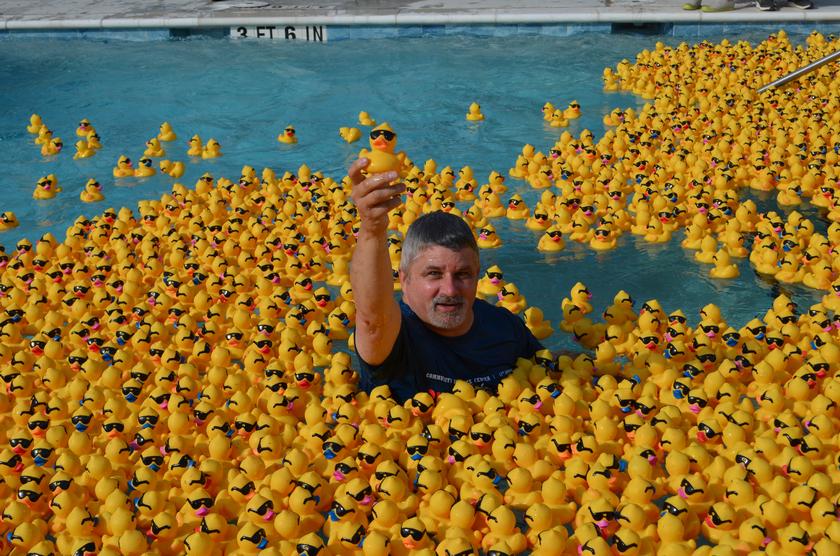 CONROE, TX - In an unforeseeable year, Community Assistance Center (CAC) has provided over $522,800 in rent or mortgage assistance to residents in Montgomery County. In addition, 28,450 residents were provided food from CAC. This year CAC has provided over 34,200 services to residents of Montgomery County. The 13th Annual Duck Race supported these basic needs programs providing immediate assistance with our neighbors experiencing financial hardships.

The Annual Duck Race was held virtually on Saturday, November 14, 2020 at the City of Conroe Aquatic Center Waterpark with all 5000 ducks sold prior to the event. Trophies were awarded for top duck sales by individuals and team sales. Fabulous prizes were awarded to Duck Race winners including a 70 inch flat screen TV, Apple watch- series 6, 14 inch touch screen Chromebook, 4 month membership to City of Conroe Aquatic & Recreation Center, a Weekend Getaway to Historic Hill House & Farm, and duck themed family fun prize packs.

Sponsors are critical to the success of the event and help significantly in funding CAC programs and services. Duck Race Sponsors include Silver Duck Sponsors - Entergy Texas and Linde; Lucky Duck Sponsors - Consolidated Communications and Wiesner Buick GMC Hyundai; Additional sponsors include - Briantek, Buckalew Chevrolet LP, Crowl Wealth Management, Guaranty Bank & Trust, Signs Etc., James and Janet Stilwell, The Woodlands Lifestyle Magazine, Vanjia Thomas, Waste Connections Southern Region, Woodforest National Bank, Carr, Riggs & Ingram LLC, IcePackStore.com, Keaton McDaniel-Edward Jones, Mike and Julie Medved, Michel Family, Erich and Jennifer Peterson, Starzyk & Associates P.C., John and Debbie Templet, and Veterinary Medical Center of The Woodlands.

Event underwriting sponsors include Taylorized PR, Silver Rock Productions, United Healthcare, Vernele's New Orleans's Bakery & Café, and Young Learners.

"2020 has been a very tough year, as we all know", said Jennifer Landers, Executive Director of Community Assistance Center.  "We are so grateful that CAC has been able to adapt and not had a break in the assistance services we provide through this pandemic. Thousands of our neighbors throughout Montgomery County are in great need of help this year, many who have never had to ask for assistance before."

Community Assistance Center continues to have a significant role in COVID-19 relief and recovery efforts for our neighbors struggling through these challenging times. CAC has seen a tremendous increase in need since the pandemic started and is prepared to continue to meet the demand in future months as we try to move beyond the pandemic- as long as it takes.