/

/

Young Violinist Selected for All-Region Symphony Orchestra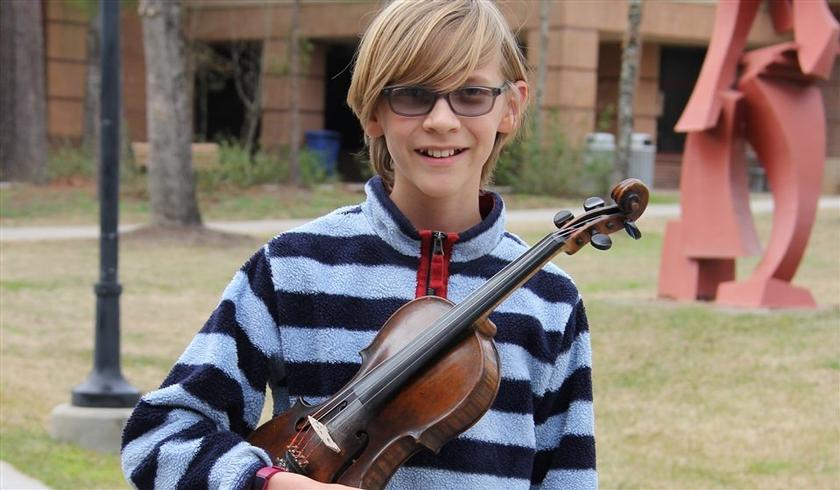 THE WOODLANDS, TX -- Seventh grade violinist Ben Rudnicki placed 29th out of 157 students competing for a spot on the Texas Music Educators Association (TMEA) Region 9 Junior All-region Symphony Orchestra. The competition is open to public and private school students. Rudniki's audition earned him a place in the Second Violin section of the Symphony Orchestra, which is the highest group.
Texas Music Educators Association for Public, Private School Students
Rudnicki is a student of Cooper's Chamber Strings instructor Linda Nicolosi. Due to COVID restrictions, there is not an in-person ensemble rehearsal and performance this year. Rudnicki will receive recognition and a patch for his accomplishment. Nicolosi, who is very proud of her student, encourages him to audition again next year when it is the hope that regular TMEA performances and activities will resume.