/

/

The Woodlands Family YMCAs to Host Blood Donor Coach Twice in March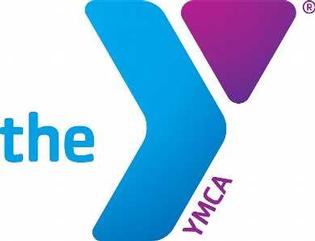 THE WOODLANDS, TX - Due to increased seasonal illnesses during the winter months and inclement weather conditions, donations of blood and platelets decline and demand increases. This year, as we continue to fight the pandemic, the need is doubled. Gulf Coast Regional Blood Center needs 800-1000 blood donations a day as well as people who have recovered from COVID-19 to donate convalescent plasma.

The YMCA is Here for You. The Woodlands Family YMCAs will host the Blood Donor Coach twice in March at the Shadowbend YMCA location to help address the critical needs of blood supply for local hospitals. Free Covid-19 ANTIBODY Test with blood donation.

Shadowbend YMCA, 6145 Shadowbend Place, The Woodlands
- Friday, March 5, 3 – 7 pm
In partnership with ABC13. Free T-shirt for all donors while supplies last.
https://www.commitforlife.org/.../drive_schedule/327181

Shadowbend YMCA, 6145 Shadowbend Place
- Thursday, March 25, 9am – 1:30 pm
https://www.commitforlife.org/.../drive_schedule/333102

All donors are encouraged to register online for your preferred time and date. Visit www.giveblood.org. Walk Ups are welcomed.

Please remember to Eat, Drink, and Bring I.D. The Blood Center now requires all donors and staff to wear face coverings. We want to make sure we're protecting one another from COVID-19 while we help save the lives of patients in area hospitals. Social distancing guidelines will be followed. For more information visit www.giveblood.org.

Did you know one in seven people will need blood at some point in their lifetime, but only one in 20 eligible donors will donate? That's only five percent! Giving blood remains an essential service during the pandemic. Collecting blood is a marathon, not a sprint. Blood donors are needed to consistently give now and in the future. Thank you for helping us save lives when patients need you the most. For more information call Roxanne Davis, 281-681-6730.