/

/

New Danville Cancels 2021 Luncheon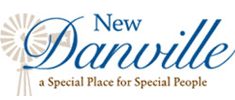 WILLIS, TX - New Danville announced today that the SPRING THING luncheon, scheduled for Friday, March 26, 2021 is cancelled. The luncheon has been rescheduled for 2022, date will be announced at a later time.

According to Eva Aguirre, "there is still a great deal of concern about being in a close setting like a luncheon." For additional information on the 2021 event visit www.newdanville.org. Sponsorships are available for the 2022 luncheon.

To replace the 2021 event, New Danville has announced their first golf tournament, "Play Around for the Wranglers", for May 18, 2021. For more information visit www.newdanville.org/golf.