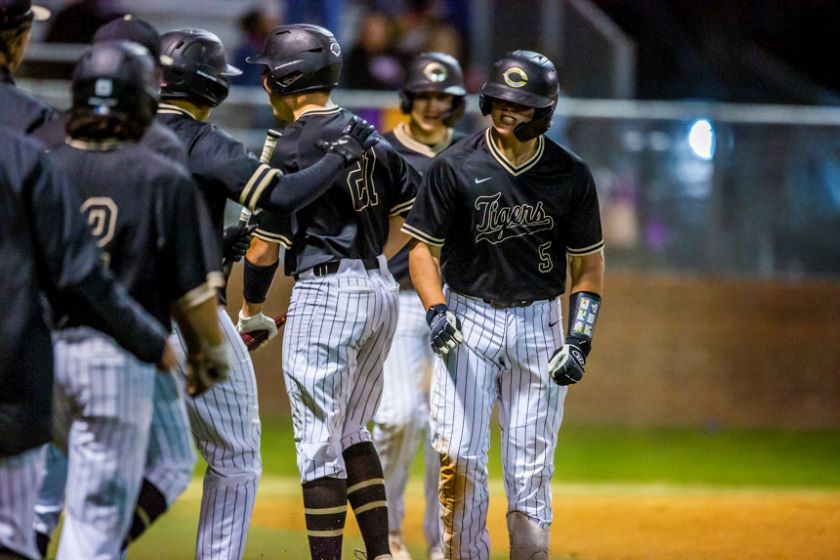 CONROE, TX -- The Conroe Tigers kicked off the first of three games in the 18th Annual Ferrell Classic with a 6-0 win over the Davis Falcons. A no-hitter from Reed Lawhorn and a two-run home run by Frankie Olivarez led the Tigers to their third win of the season.

A bases-loaded walk put the Tigers on the board to open the scoring in the first inning. Davis nearly returned the favor in the second, but Lawhorn was able to work his way out of the jam after loading the bases with walks.

Todd Anderson's sac fly in the third inning brought in Conroe's second run. After a quiet fourth inning, the Tigers set off the fireworks twice in the fifth. Andrew Berg ripped a shot into right field and turned on the jets to score an inside-the-park home run. Then, choosing the more traditional route, Frankie Olivarez went yard to put the Tigers up big.

Conroe will be back on the field for two more games on Friday. First against Jersey Village (11 a.m.), then in the 6:30 p.m. timeslot against Cy Woods.