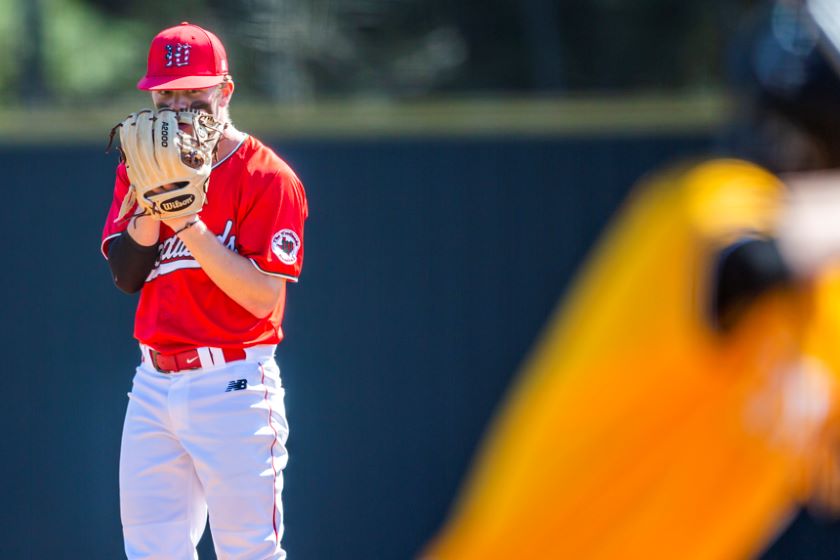 THE WOODLANDS, TX -- Clear, sunny skies and warm temperatures made it a good day for baseball and The Woodlands played some good baseball on their way to wins over Sealy and College Station.

The Woodlands 7, Sealy 1

Parker McGill was on the mound for the Highlanders in the first game of the day. After giving up two hits and a run to start the game, McGill locked up the Tigers, allowing no hits and recording seven strikeouts on his way to the complete-game win.

Offensively, The Woodlands got off to a slow start with just two hits through the first four innings. However, in the fifth, Brayden Sharp changed the game with an RBI double to give the Highlanders their first lead of the day. McGill brought in another run with an RBI single to give the Highlanders a 3-1 lead after five innings.

Sealy supplied The Woodlands with two more runs in the sixth thanks to a balk and passed ball. Another passed ball in the top of the seventh inning gave The Woodlands a 6-1 lead before Harrison DiPasquale singled into right field to bring home the game's final run.

Tyler Howard was 2-3 at the plate and Sharp led the team in RBIs with two.

The Woodlands 4, College Station 2

Once again, The Woodlands fell behind early, and once again, the bats came alive when they needed them late in the game. Four runs in the final three innings lifted the Highlanders to their second win of the day.

Down 2-0 in the top of the fifth inning, Gray Nooe singled into left field to bring in the first run of the game for the Highlanders. A College Station error on a Brayden Sharp ground ball allowed another run to score in the sixth inning, tying the game at two.

Back-to-back doubles from Nooe and Conner Doucet gave The Woodlands a 3-2 lead in the top of the seventh. Then, Jacob Bulcroft singled into left field for the fourth and final run.

Bulcroft and Nooe each went 2-4 in the win. Bulcroft, Doucet, and Nooe tied with one RBI each.

Dylan Kerbow started the game on the mound for the Highlanders. He went five innings, struck out eight batters, and allowed two runs on four hits. Aaron Doolittle and Nooe split the final two innings.

The Woodlands finished the Ferrell Classic with a 5-0 record. The five wins over the three-day period came by a combined score of 22-6.