/

/

St. Luke's Health Names Daniel J. Martin, EdD, JD, MBA, Vice President, Development
St. Luke's Health Names Daniel J. Martin, EdD, JD, MBA, Vice President, Development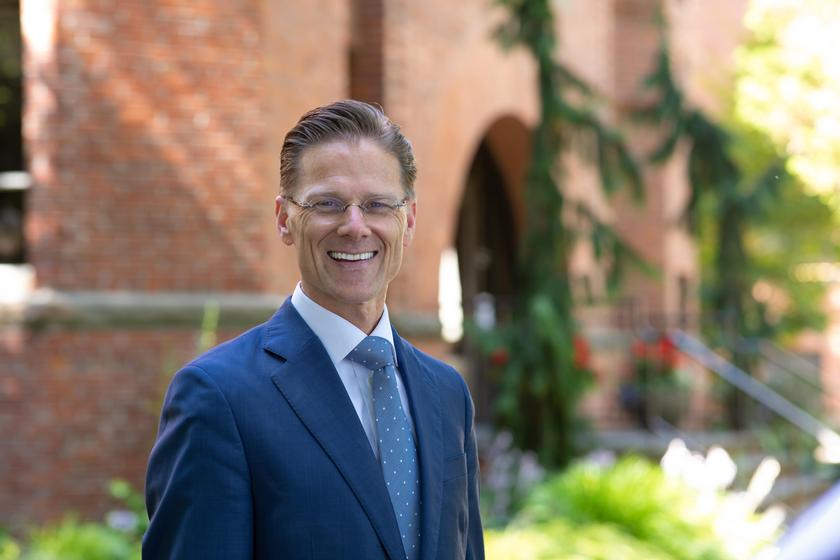 HOUSTON, TX -- St. Luke's Health is pleased to announce that effective April 19, Daniel J. Martin, EdD, JD, MBA, will assume the role of Division Vice President of Development for St. Luke's Foundation. In this role, Martin will provide leadership, management, and stewardship of the philanthropic arm of St. Luke's Health Texas Division's ministry.

An expert in cultivating and soliciting major gifts as well as leading and managing fundraising staff and operations, Martin brings nearly 30 years of professional leadership to the St. Luke's Foundation. Martin comes to St. Luke's Health from Seattle Pacific University (SPU), where he served as President and Chief Executive Officer of SPU since 2012. Martin is a Certified Fund Raising Executive who has generated more than $250 million throughout his career, including a $27 million campaign in the recent fiscal year. He has a proven track record in capital campaigns, prospect research, data analytics and reporting, annual giving, as well as donor cultivation and solicitation.

"We are excited to welcome Dan to the Texas Division, and look forward to working with him to grow our philanthropic capabilities and outreach to serve those traditionally underserved and disenfranchised communities across our ministry," commented St. Luke's Health CEO Doug Lawson, PhD, who went on to state, "We expect his expertise in leading highly successful giving campaigns will advance our Foundation's mission to achieve health equity by addressing educational attainment, financial stability, healthy eating and active living as well as safe and affordable housing, social connections, and strengthening the neighborhoods we serve."

Dan has served as President and CEO of Mount Vernon University; Vice President for University Advancement at Point Loma Nazarene University, as well as multiple roles from Director to Vice President at MidAmerica Nazarene University.

Martin holds a Doctor of Education in Higher Education Management from University of Pennsylvania; a Doctor of Education in Higher Education Policy and Leadership, a Juris Doctor, and Master of Business Administration from University of Kansas; as well as earned a Bachelor of Science from Southern Nazarene University.