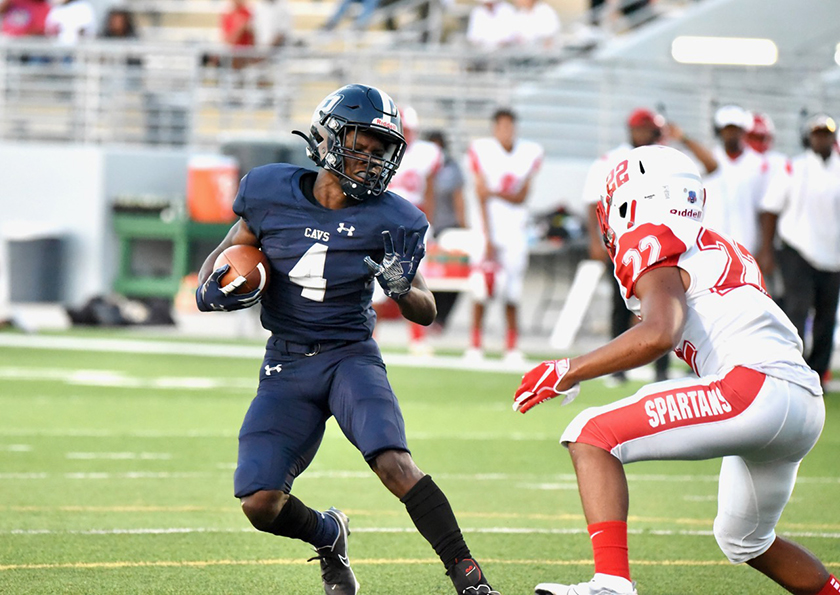 THE WOODLANDS -- Even though this was a non-district game for College Park, they still brought the same intensity as if it was. Coming out of the gate, they drove the ball down the field for a quick touchdown and never lost the lead the entire game.


After a couple of quick touchdowns, the College Park Cavaliers put up 21 unanswered points by the first quarter. Going into the second quarter, Cypress Lakes had no answer to the dominate defense they were facing. They couldn't move the football past the 50 yard line because of the brick wall College Park put up.
'The players stepped up and made a lot of big plays on offense and got us off to that 42-0 start in the second half' Coach Madison said about the first half.
College Park holds Cypress Lakes 42-0 at the Half. @TWCPFootball @CPTouchdownClub pic.twitter.com/CwH9aVijuM

— Woodlands Online Sports (@WOLsports) September 10, 2021
This continued into the 3rd quarter with College Park putting up even more unanswered points as the clock counted down. The entire Cavalier line was able to play and hit the field, giving the starters an early rest for the next game.
Finally, Cypress Lakes was able to cross the 50 yard line but it was short lived once again by the College Park defense putting up a brick wall, stopping them in their tracks. No one scored in the second half but it was not needed as College Park shutout Cypress Lakes 42-0.
Although this was a huge victory for College Park, Coach Madison said, 'There is always stuff to work on,' for next weeks game against Klein.
Woodlands College Park Head Coach Lonnie Madison after the Game:

Trouble Viewing Video - Click Here

College Park is set to face Klein on Sept. 18 at Woodforest Stadium.
When: September 18, at 7 PM
Where: Woodforest Bank Stadium