HS Football: College Park Surges Back Against Klein After Power Outage at Woodforest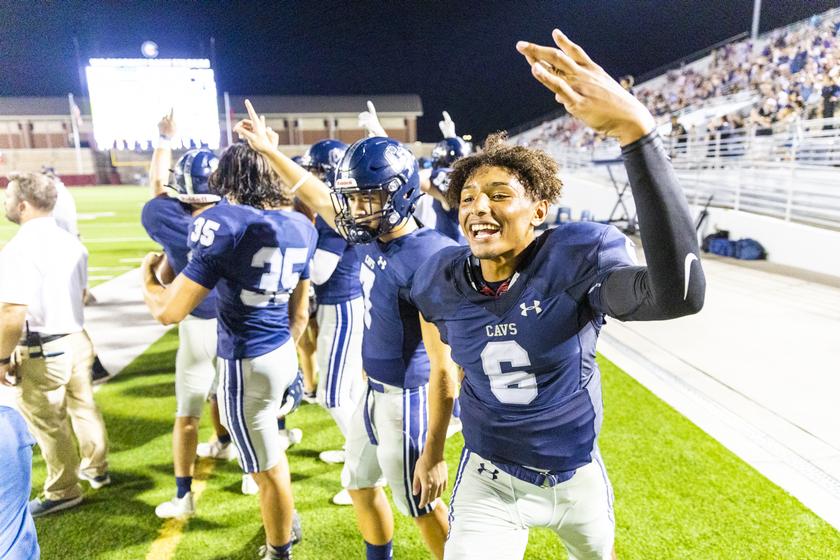 THE WOODLANDS, TX -- The College Park Cavaliers were back at Woodforest Stadium once again on Saturday to face another local powerhouse the Klein Bearkats. Typically, this game is a grind and is a hard fought battle between the 2 teams. Unfortunately, this time was the time College Park had to grind to get points on the board. Quarterback Ty Buckmon was running the ball and getting pretty banged up in the process.

The Bearkats came out swinging and also came out stopping the Cavaliers offense. They couldn't make a play to get them to the endzone. Although College Park struck first with a field goal, mistakes and stops held them from getting any more points before the second quarter.

During the second quarter the Bearkats were on fire and dropped 21 unanswered points against College Park. This went from being a hard-fought battle to an all-out war. This isn't like the Cavaliers but sometimes great football teams have off days and this was one of them. Going into the half, the Bearkats were leading the Cavaliers 21-3.

"We just had a few key costly mistakes in the first half." Said coach Madison at halftime. "We looked at the play charts and we had run 41 plays on offense and Klein had ran 17. We feel like we were moving up and down the field, but weren't able to capitalize."


College Park trails Klein at the half | 21-3 pic.twitter.com/x3pS4EhUTR

— Woodlands Online Sports (@WOLsports) September 19, 2021
Coming back from the locker room, the Cavaliers seemed to have a different attitude towards losing and quickly put point on the board making it 21-10. Unfortunately, at around the 8-minute mark all momentum was halted as the middle stadium light blacked out creating a dark shadow on the 50-yard line. Both coaches decoded to wait it out to finish what they came here to do.
The players kept warm by running drills and stretching because they didn't know how long this delay was going to be. Fortunately, it was only a 15-minute delay as the lights slowly started to brighten up the field. This didn't affect college park as Holden Rook picked off the Bearkats running it in untouched and making it a single touchdown game.
From that moment, The College Park Cavaliers found their groove and racked up a couple more touchdowns and interceptions. Conner Dunphy had some exceptional runs and contributed to the win by playing some physical football. This looked like a team ready for district play. College Park surges back for a 38-24 victory over Klein.
College Park faces Mayde Creek next week for their final non-district game of the season.