/

/

Cybersecurity is a family affair at Lone Star College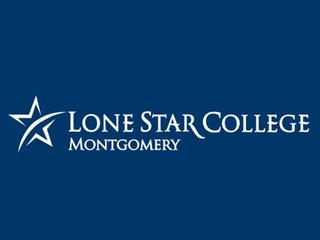 HOUSTON, TX -- James Gustavus graduated from Lone Star College with an associate degree in programming and analysis in 1997, but decided he wanted to update his skills. His son, Michael, was set to register for the LSC Cybersecurity Bachelor of Applied of Technology (BAT) program and that's when they agreed to enroll together.

"I knew I wanted to become a computer programmer like my dad," said Michael. "When he found out about the BAT program and told me about it, I became interested in it as well. I was so excited when I found out I would be able to begin the program early."

Cybersecurity is a growing concern for business and federal government computer systems. It is reported there have been 2.5 billion malware attacks and 304 million ransomware attacks in the first half of 2021. Cybersecurity defense teams are required to have skills in hacking deterrence, programming, systems operations and management.

"I have had a passion to complete my bachelor's degree since I got my associate degree," said James. "For various reasons, it was not feasible until now. Lone Star College having a bachelor's degree program really made it possible."

The LSC Cybersecurity BAT program provides students with the skills necessary to enter the cybersecurity field by training in ethical hacking, intrusion detection and deterrence, systems infrastructure implementation and programming. The LSC Cybersecurity program is the fastest growing bachelor's degree program in Houston.

"Lone Star College is great at teaching students practicality rather than theoretically," said Michael. "Students receive hands-on training and learn multiple computer programming languages. The smaller class sizes also lead to more teacher interaction and learning opportunities."

"Some people may be concerned that a bachelor's degree from Lone Star College may not look as good on a resume as your typical four-year university," said James. "In my opinion, Lone Star College does a better job of making candidates ready to do the job after college."

The LSC Cybersecurity program offers mentorships and internships with the Information Systems Security Association International and LyondellBasell to help LSC students with their training. Visit LoneStar.edu/Cybersecurity to learn more about how the LSC Cybersecurity program can put you on the path to a rewarding career.

Lone Star College offers high-quality, low-cost academic transfer and career training education to 93,000+ students each semester. LSC is training tomorrow's workforce today and redefining the community college experience to support student success. Stephen C. Head, Ph.D., serves as chancellor of LSC, the largest institution of higher education in the Houston area and has been named a 2021 Great Colleges to Work For® institution by the Chronicle of Higher Education and ranked 35th in Texas in the Forbes 'America's Best Employers By State' list. LSC consists of seven colleges, seven centers, eight Workforce Centers of Excellence, Lone Star Corporate College and LSC-Online. To learn more, visit LoneStar.edu.