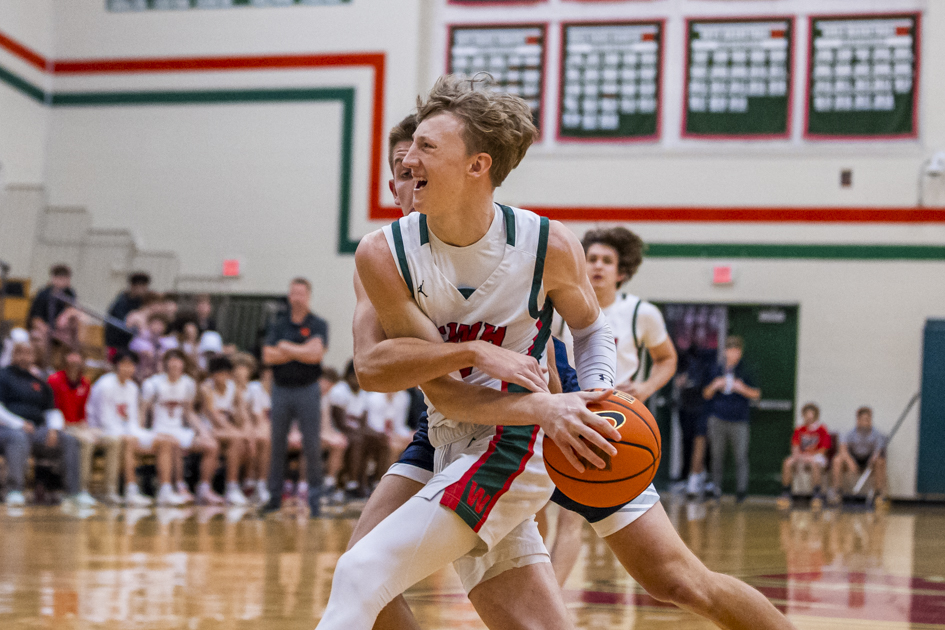 THE WOODLANDS, TX – The Woodlands Highlanders hosted the Tomball Memorial Wildcats Tuesday night at the Woodlands High School for a varsity basketball game. The Highlanders, coming off a loss to Seven Lakes, were looking to add another "W" to their winning record against a tough Tomball Memorial Basketball team. The Wildcats were also trying to add to another win to their record after receiving a second-place win in the Grand Oaks Beast Up Invitational over the weekend.

The first half was unusually slow for the Wildcats as they fell behind quickly to the Highlanders. Shay Eberwein, Lucas Hwang and Aden Dominguez all dominated at the 3-point line giving The Woodlands a strong lead creating an uphill battle for Tomball Memorial. But they soon shook the rust off and started to put points on the board starting a small comeback at the end of the 1st quarter. But it was short lived as The Woodlands continued attacking the basket and posting up 18 points in the second quarter to Tomball Memorial's 9 points.


The Woodlands holds a strong lead at the half.

Halftime
The Woodlands - 32
Tomball Memorial - 19 pic.twitter.com/J1BBoHhQvC

— Woodlands Online Sports (@WOLsports) December 8, 2021
"First half was really good. We competed; we did a few things there that we have to continue to get better but overall, our staff was really good." Said Dale Reed, head coach to The Woodlands boys basketball team. He continued, "But at halftime I told our guys that that these guys [Tomball Memorial] don't quit."
As the second half began, Tomball Memorial became a different team all together; making plays, creating steals and putting pressure on The Woodlands offense. Overall, in the 3rd the Wildcats were able to post up 17 points to the Highlanders 6 points. By the 4th quarter the Wildcats have cut the Highlander's lead to just 2 points, 38-36. The final minutes of the 4th quarter is where everything heated up and where a couple of crucial points from Shay Ederwein secured the win for The Woodlands. Final score ended at 51-45 with The Woodland adding another win to their strong non-district record.
Tomball Memorial makes huge run in the second half but The Woodlands was able to hold on.

Final
The Woodlands - 51
Tomball Memorial - 45 pic.twitter.com/zWPvVOspb6

— Woodlands Online Sports (@WOLsports) December 8, 2021
The Woodlands is set to play in one last tournament before facing Klein Oak for their last non-district game before the 13-6A district begins.