/

/

St. Luke's Health—The Woodlands Hospital Continues Tradition of Donating Christmas Trees
St. Luke's Health—The Woodlands Hospital Continues Tradition of Donating Christmas Trees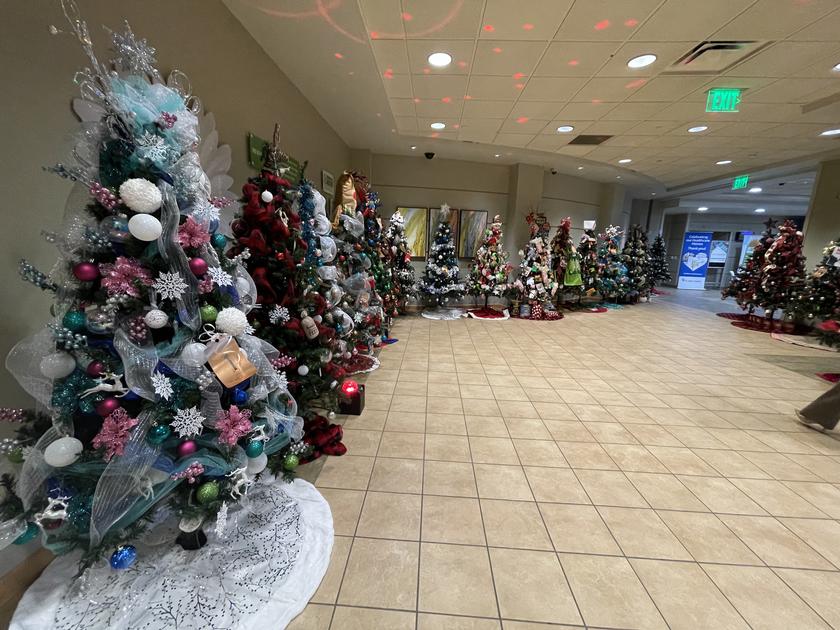 THE WOODLANDS, TX -- St. Luke's Health—The Woodlands Hospital (The Woodlands Hospital) is continuing its tradition of donating ornately decorated Christmas trees to the north Houston community.

Founded by Emergency Room Nurse Toni Rogers six years ago, the tradition of hospital departments decorating Christmas trees and donating them to organizations and families has continued as a cherished part of the holiday season at The Woodlands Hospital.

Each of The Woodlands Hospital's departments receives a pre-lit 6-foot Christmas tree at the beginning of December. Staff in each department spend two weeks decorating the trees before they are displayed in the hospital lobby for staff, patients, and their families to enjoy. On Friday, December 17 a total of 52 trees will be donated to Interfaith of The Woodlands, Society of St. Vincent de Paul with Sacred Heart Catholic Church in Conroe, Northwest Assistance Ministries, among other organizations.

"Our hope is that these decorated trees will add to the spirit of the season," said Tyler Whipkey, director of mission and spiritual care at The Woodlands Hospital. "By partnering with community organizations we ensure that they will find homes just in time for the holidays."

Each of the trees is decorated within a specific theme chosen by the department. Some of the themes this year include Mario Brothers, Christmas Elf, and movie night. Staff are encouraged to cast their vote for the best decorated tree. The department that wins receives a small Christmas tree trophy.