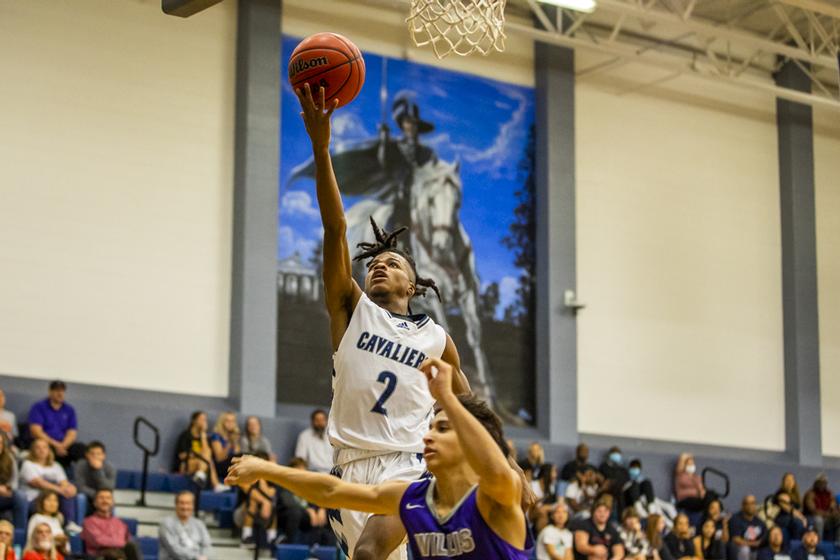 THE WOODLANDS, TX – College Park like every other team has been waiting for the 2021-2022 season opener since the non-district season started. This year would give the players a chance to play a full season without having to worry about a world-wide disaster. As each team entered the floor, the tension could be cut with a spoon and each player had an anxious look on their face. Some nervous, some amped but all ready for that ball to be tipped off.

The first half was as always was a feeler half with The College Park Cavaliers coming out with some huge shots to start off the 1st quarter. Unfortunately for the teams, some starters were out due to the flu so this made them have to change up their strategies. Although down, the Willis Wildkats drained some 3's to make the first quarter close; 15-12 College Park.


College Park leads at the Half

Halftime
College Park - 33
Willis - 22 pic.twitter.com/Bf11ltXshU

— Woodlands Online Sports (@WOLsports) December 18, 2021
From the second quarter on, College Park turned on the burners and dominated the boards as well as the defense by basically putting up a brick wall against Willis. Forcing turnovers and creating pressure on the inbound crippled the Wildkats as they tried to take the lead. College Park posted up another 18 points while Willis was kept at 10. Making the score 33-22, Cavaliers, at the half.
The second half was a totally different game. The Cavaliers came out shooting, quite literally, draining 3s and scoring points on what seemed like half of their possessions. Willis struggled with the intense pressure from the College Park defense. Always pressing the inbound and never leaving anyone open. In the end Willis was kept to only 19 points to College Park's 48 in the second half.
Although players were missing due to the flu, Zane Cooper (#32), Jordan Darjean (#2), Drake Kelly (#10), Xander Singh (#33) and Ty Buckman (#11) all ended the night with double digit points. Cooper (#32) tore up the 3-point line with 12 points, while Jordan Darjean (#2) drained a couple of 3s and drove through the paint a couple of times. Final score was a monstrous 83-41.
The Woodlands (1-0 | 9-5)
def. Oak Ridge (0-1 | 5-10) – 66-59
Grand Oaks (1-0 | 11-5)
def. Conroe (0-1 | 6-8) - 65-54