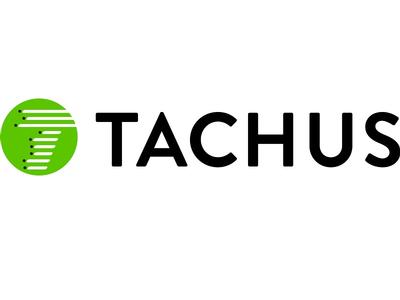 THE WOODLANDS, TX -- Tachus, one of the fastest-growing fiber-to-the-home Internet providers in the Lone Star State, today announced that it has been named to The Woodlands Economic Development Partnership's annual list of major employers for the first time in the company's history. This is the 20th running of the list which began in 2002.

With 140 employees, growing from 73 employees in January 2021, the three-year-old company is bringing high-paying jobs to the local community, with the trend expected to continue in 2022.

"We are proud that Tachus calls The Woodlands home. They represent one of our fastest growing headquarters among our major employers. Their presence reinforces that The Woodlands is an ideal business community given the outstanding pool of talent, quality of life and amenities," said Gil Staley, CEO of The Woodlands Economic Development Partnership.

Tachus has differentiated itself in the fiber-to-the-home Internet market by remaining true to its core values of community, integrity and simplicity, focusing on providing access to blazing fast fiber Internet, prompt and thorough customer service with no strings attached, no price increases, no extra taxes, fees or no data caps.

"We are thrilled to receive this honor," said Tachus CEO Hal Brumfield. "The culture we have created at Tachus is based upon teamwork, trust and putting the customer experience at the center of everything we do. Being named to The Woodlands Economic Development Partnership's list of major of employers for the first time in our history is a testament to the 130+ employees who go to work every day to make this distinction possible."

To accommodate its continuing, robust growth, Tachus recently moved its headquarters to 3831 Technology Forest Blvd., in The Woodlands. This new workspace will provide an ideal environment for Tachus employees to continue building a unique relationship with its customers and communities.

With a network that now reaches over 50,000 households, Tachus plans to more than double its footprint in 2022. To date, the company has invested a total of $60 million to build out its generational communications infrastructure network in The Woodlands and Kingwood.

In the immediate future, Tachus will complete the core Woodlands and Kingwood regions and begin offering high-speed fiber Internet to Atascocita – a $27.3 million infrastructure buildout that should take roughly 12 to 15 months to complete.