/

/

Tachus Expands Residential Service to More Atascocita Neighborhoods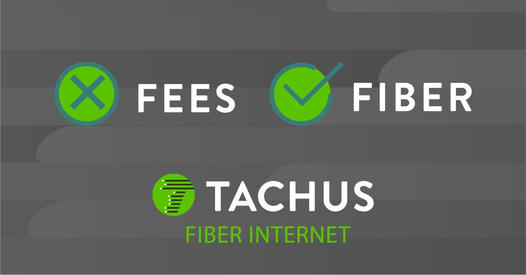 THE WOODLANDS, TX -- Tachus, one of the fastest-growing fiber-to-the-home Internet providers in the Lone Star State, announced that it is expanding its residential high-speed service to more Atascocita neighborhoods.

"We are thrilled to expand our network to more homes in the Atascocita area," Tachus Chief Executive Officer Hal Brumfield said. "This new phase of construction, which is part a $27.3 million infrastructure buildout that is expected to take roughly 12 to 15 months to complete, will ultimately bring fiber Internet to approximately 80,000 Atascocita residents in over 40 neighborhoods and 18,500 homes."

Tachus, headquartered in The Woodlands, began offering high-speed Internet in 2018 to communities throughout the Greater Houston area. With a network that now reaches over 50,000 households, Tachus plans to more than double its footprint in 2022.

Areas planned for construction in the coming weeks include Eagle Springs, Princeton Park and Clayton's Park in southwestern Atascocita.

Construction is already complete in much of The Woodlands, Lake Conroe and Kingwood regions of the Greater Houston area.

Tachus has differentiated itself in the fiber-to-the-home Internet market by remaining true to its core values of community, integrity and simplicity, focusing on providing access to blazing fast fiber Internet, prompt and thorough customer service with no strings attached, no price increases, no extra taxes, fees or no data caps.

Atascocita residents can determine whether service is available in their neighborhood by visiting https://get.tachus.com/s/.