/

/

Tachus Lights Up Its First Home in Atascocita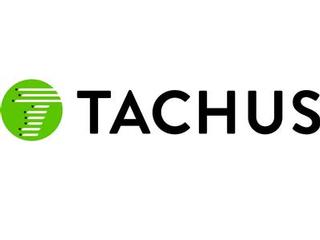 THE WOODLANDS, TX -- Since November 2018, Tachus has worked to bring high-speed fiber Internet to communities in north Harris County. Today, The Woodlands-based provider announced that it has connected its first home in Atascocita's Clayton Park subdivision.

Angelo and Patricia Gallini, became the first Tachus customers in Atascocita after struggling to consistently get the speeds they were paying for from their previous provider.


"It was just issue after issue with our last provider," Mrs. Gallini said. "But then we saw one of Tachus' ads. We read up on them and put down our deposit soon after."

In the past two years, Tachus has laid fiber in front of over 60,000 homes in the region, including The Woodlands, Lake Conroe in Montgomery County, and Kingwood and Atascocita in Harris County. Currently, The Woodlands-based provider serves over 17,000 customers and is expanding its fiber network to serve additional homes in Atascocita Southwest. Construction has also begun in Atascocita North with a completion date slated for later this year.

"We are thrilled to bring Tachus fiber Internet to the Gallini household – our first in Atascocita," said Tachus CEO Hal Brumfield. "We already cover much of The Woodlands, Lake Conroe and Kingwood and we're now prepared to light up Atascocita at a very rapid pace. Our arrival in the community couldn't come at a better time for residents searching for reliable, affordable blazing fast Internet."

Tachus has differentiated itself in the fiber-to-the-home Internet market by remaining true to its core values of community, integrity and simplicity, focusing on providing access to blazing fast fiber Internet, prompt and thorough local customer service with no strings attached, no price increases, no extra taxes, fees or no data caps.

Atascocita residents can determine whether service is available in their neighborhood by visiting https://get.tachus.com.