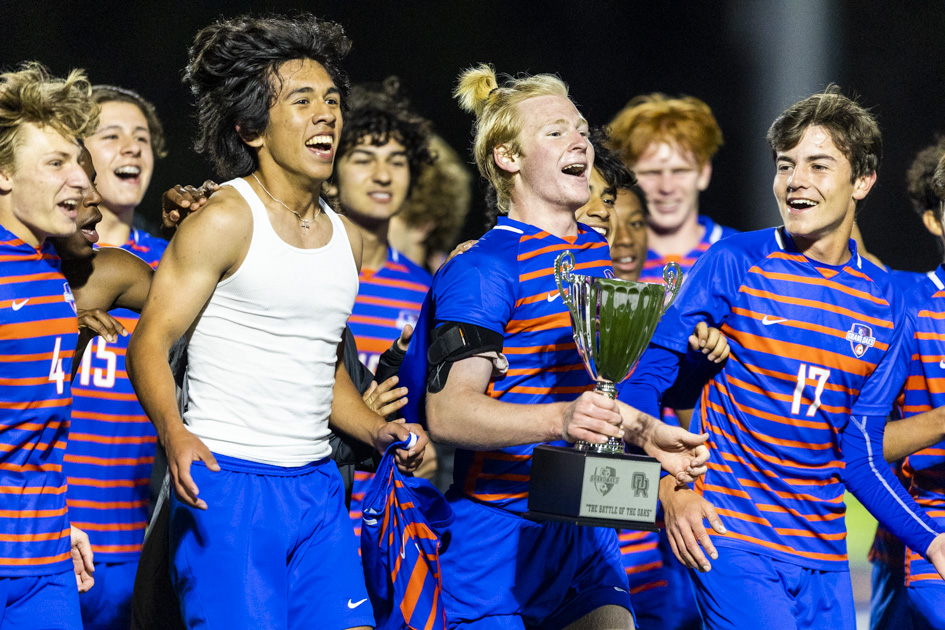 THE WOODLANDS, TX -– For the first time in school history, Grand Oaks will head to the playoffs. This statement has been said multiple times this season but for a young team, in a tough district, Grand Oaks has shown tremendous effort in each sport. The 13-6A district is riddled with tradition and is known for having power houses that dominate the rankings. Grand Oaks has shown that they are here to stay and compete.

Oak Ridge and Grand Oaks had to fight for the final spot in the boys' soccer tournament on Friday night. Oak Ridge, with their aggressive play style, made Grand Oaks work on offense and defense by attacking the goal for the entire 80 minutes of the game.

By the beginning of the second half, Grand Oaks was able to tie up the game and give them hope to move on to the next round. With the score 1-1 Oak Ridge increased their intensity and locked down their half of the field. With seconds left, Grand Oaks was able to break through the wall and hit the back of the net. The thrilling battle came to an end as the crowd erupted in celebration for Grand Oaks' historical milestone.

Grand Oaks moves on to the first round of the UIL Texas Boys Soccer State Championship for the first time in school history.