/

/

CISD Trustee Candidate Addresses Dyslexia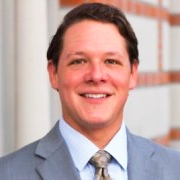 CONROE, TX -- The early detection of underlying elements causing some students to experience difficulties in reading, writing, or mathematics, and have social or emotional anxiety must remain a priority in Conroe ISD, according to Berlin.

"As a student I excelled in academic areas except for math. At that time, my teachers and tutors did everything they could to help, and it always became a conversation about slowing down on math tests and checking my work," Berlin said.

Berlin is a CISD graduate who started at Sally K. Ride and graduated from The Woodlands High School more than 15 years ago, he now lives in Conroe.

"I did not know why I was struggling so much with math; it was incredibly frustrating and made me feel like I was failing myself, my parents, and wasting the time of my teachers and tutors," Berlin said.

Berlin learned he was dyslexic his senior year of college.

"It was my third attempt at elementary statistics and the only class I had to pass to graduate. I spent nine hours a week with a new tutor, and he immediately identified the root cause, dyslexia," Berlin said.

While Berlin has found ways to work around his dyslexia, one of his goals as a CISD Trustee is the continued focus on, and allocation of resources for, early detection of dyslexia and other learning difficulties Conroe ISD students encounter.

"Early detection is critical. I do not want any student to sit at home and doubt themselves or miss out on educational opportunities because they think they will fail," Berlin said. "I do not want parents to doubt their capabilities or feel as though they cannot help their child," he said.

Berlin applauds the District for its significant strides in early detection and diagnostic testing and believes it must continue to remain a priority.

Evan Berlin is a CISD graduate and Conroe resident running for Conroe ISD Board of Trustees Position 1.