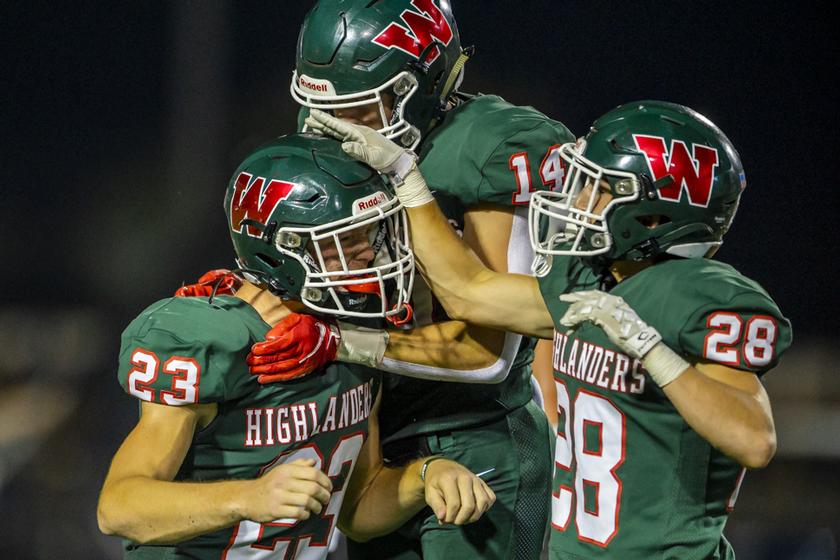 THE WOODLANDS, TX – After a huge defensive battle against New Caney, The Woodlands looks to redeem themselves with a win over their longest "rival", Conroe. Coming off a win against Willis, Conroe looks to continue their district win streak against The Woodlands. Woodforest Bank Stadium on Friday night was the home to The Woodlands Highlanders vs the Conroe Tigers.

In typical Highlander fashion, they were the first to score right off their first drive of the game. Unlike last week, The Woodlands looked better and seemed to have a better rhythm in their offense. But Conroe would come back on the next drive and connect on a 14-yard pass tying the game at 7.

After an action packed first quarter, it looked like Conroe would keep up with The Woodlands power house. Although down, Conroe would come out in the second quarter with confidence. But this was short lived as The Woodlands turned the jets on and let loose.

The Woodlands would drop 21 unanswered points in the second quarter and would shut down the Conroe offense. Mabrey Mettauer would connect with Jackson Bolender and Jason Williams and for two of the touchdowns. Then Wei Wei would intercept the ball with just under two minutes left in the half. Mettauer would finally connect with Arkez Gomez for their final touchdown of the half.

The Woodlands would put on a clinic and redeem themselves, from last week, in the second half as they kept Conroe scoreless. The Highlanders would add another 28 points to their lead and take their second win of the district season 63-7.


The Woodlands is set to face Grand Oaks next week at Woodforest Bank Stadium.