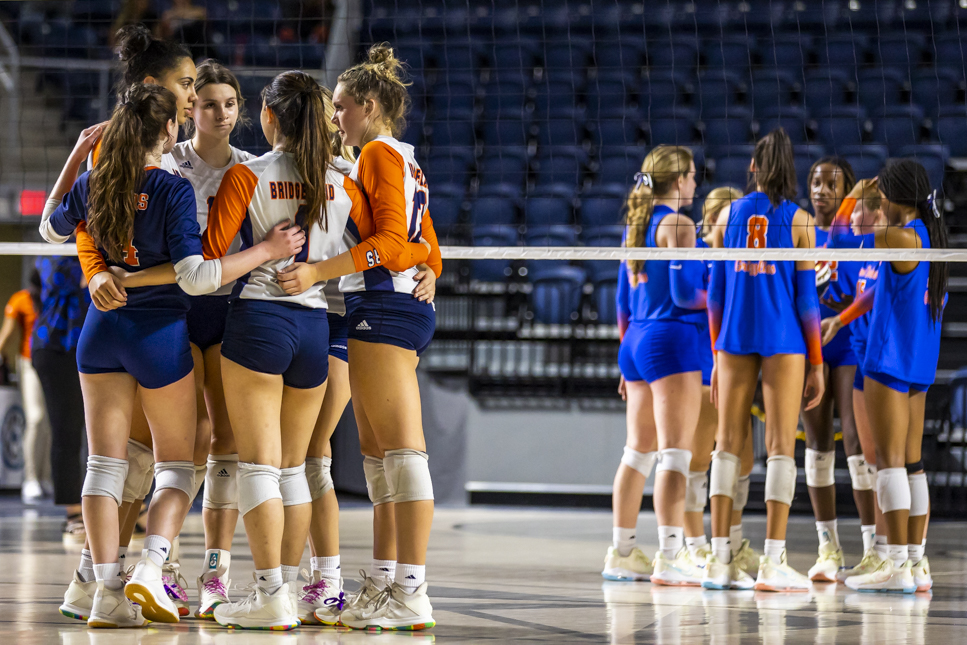 HOUSTON, TX -- Grand Oaks met Bridgeland in the Area Round of the 2022 UIL Volleyball playoffs after defeating MacArthur. Bridgeland defeated Klein Oak in their first round of the playoffs.

After five thrilling sets Bridgeland was able to squeeze out a victory over Grand Oaks. This came down to the final set which went the distance plus some after Grand Oaks tied Bridgeland towards the end of the set.

In set one it was evident that Bridgeland was a strong team defensively while Grand Oaks dominated on offense. The Bears locked down the court and forced many rallies against the Grizzlies. This was quickly turned into a point for point battle with the lead changing hands multiple times. With Bridgeland locking up the defense, Grand Oaks continued to attack the net. In the end of set one Bridgeland was able to take the lead at the very end and take the set 25-23.

With Bridgeland up, Grand Oaks came out strong in the second set with huge attacks on the net. They were able to find the holes in the Bridgeland defense and put points on the board. Although Grand Oaks was strong on offense, Bridgeland was able to go point for point with them once again. Grand Oaks was able to edge out Bridgeland in the second set with another close game, 25-22.


Grand Oaks ties up the match 1-1! @grandoaksvb @BridgelandVB pic.twitter.com/Jhw80H8ws8

— Woodlands Online Sports (@WOLsports) November 4, 2022
Bridgeland and Grand Oaks would battle in set three and four with the same results as the first two sets. It was a point for point decision with huge rallies, diving saves and hard kills passing over the net. Bridgeland would take set three while Grand Oaks would come out and clutch set four to force a final fifth set tiebreaker.
Grand Oaks forces a game 5! @grandoaksvb @BridgelandVB pic.twitter.com/gIgvwHiKyo

— Woodlands Online Sports (@WOLsports) November 5, 2022


The final set was the same as the previous sets going point for point with tight defense on both sides of the ball. Both teams wouldn't let up and fought until the end of the match. This would come down to who would take the advantage. Bridgeland took the lead and with one last kill would take the match. They will move on to the Regional Quarterfinals against Langham Creek.


Bridgeland takes the 5th Set 16-14 and moves on to the next round. @BridgelandVB pic.twitter.com/hgvmyaxmua

— Woodlands Online Sports (@WOLsports) November 5, 2022