/

/

The Woodlands Art League presents Judy Carducci Workshop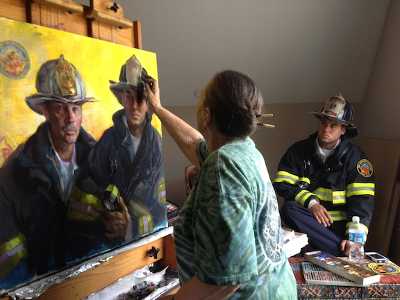 THE WOODLANDS, Texas -- The Woodlands Art League is proud to host an exceptional artist's workshop taught by the accomplished Judy Carducci from June 24 to 28. Open to all levels of oil and pastels artists the workshop consists of 3 days of portraiture instruction with live models and 2 days of plein air instruction at various outdoor locations near The Woodlands.
Only 12 spots open
Ms. Carducci is listed in Who's Who in American Art and has received international recognition as one of today's best portrait painters. Her work is in collections in the United States, Canada, Puerto Rico, Israel, Europe and South Africa. Her paintings have won Best of Show, Award of Excellence, First Place Award of Merit in national and international competitions. She is a member of the Portrait Society of America, (board and faculty), Pastel Society of America (signature member), Degas Pastel Society, American Artists Professional League, International Association of Pastel Societies, Cincinnati Art Club, Salmagundi Club, Akron Society of Artists and the Hudson Society of Artists.
To see examples of Judy Carducci's work please visit her website at: www.judithcarducci.com
3 Workshop Options Offered
5 Days: $600.00 includes the model fees
3 days of Portraiture: $400.00, includes the model fees
2 days of Plein Air Instruction (outdoor painting): $200.00
Registration is closing soon and space is limited to only 12 artists. Please contact Beth Krantz for more information or with your choice of the three options above at
workshops@woodlandsartleague.org.
Payment may be mailed to:
Workshops
C/O Woodlands Art League
PO Box 7234
The Woodlands, TX, 77387
Payment may also be dropped at the WAL Center's new location:
25316 Grogans Mill Dr,
The Woodlands
WAL's website: www.woodlandsartleague.org