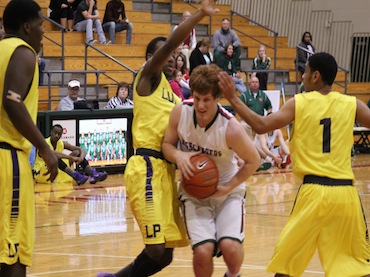 THE WOODLANDS, Texas - The Woodlands Highlander boys basketball team returned home to host Lufkin in the first game in 2014. The Highlander defense forced five Lufkin turnovers down the stretch en route to a 41-37 district win over Lufkin at home Friday night.

The Highlanders took a 7-point lead into the fourth quarter, however forced three Lufkin turnoverrs in their final six possessions to seal the win.

The Woodlands (17-6, 3-0) will enjoy a bye on Tuesday, and travel to Bryan on Friday, January 10.