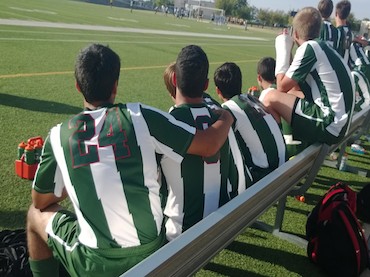 THE WOODLANDS, Texas - Four consecutive turnovers to start the fourth quarter, spurred an 11-1 run by Dekaney and was too much to overcome as Dekaney defeats The Woodlands 66-56 in the Class 5A Region II Bi-District playoffs on Monday night.
4th quarter turnovers doom The Woodlands
The Woodlands (23-10) cut a 13-point Wildcat lead down to 5-points with 1:36 left to play, however Dekaney hit 7-of-8 free throws in the final minute to seal the victory.
Dekaney (20-12) had five players score in double-figures and shot 8-of-13 from beyond the three-point arc.