/

/

Habitat for Humanity to hold annual gala fundraiser in April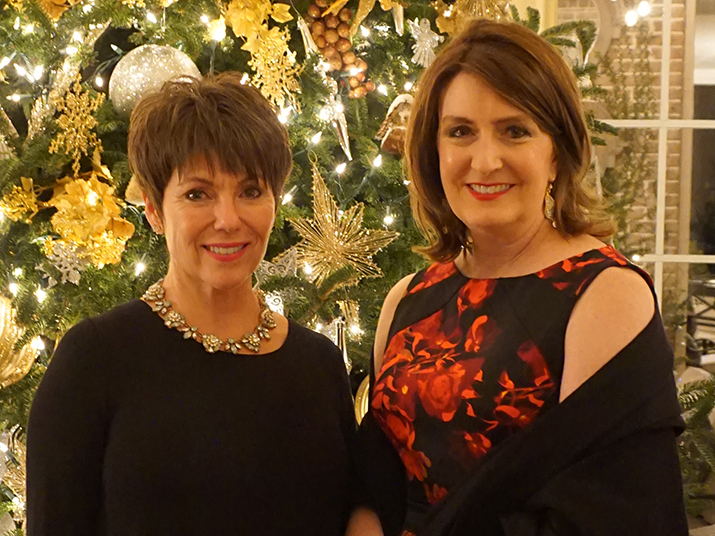 THE WOODLANDS, Texas — Habitat for Humanity of Montgomery County will host its annual fundraising on gala Saturday, April 23, 2016 at The Woodlands Waterway Marriott Hotel and Convention Center. Anadarko will be the presenting sponsor for the gala this year, and many other local companies will participate as table sponsors.

Inspired by the James Bond film License to Kill, the "License to Build" themed gala will be the largest fundraiser for the Montgomery County affiliate of Habitat for Humanity this year. The gala planning committee has been working to fundraise and spread awareness about the faith-based non-profit at the event, which will allow the organization to build more homes.

Transitioning from community breakfasts and luncheons, gala co-chairs Susan Hayes and Suzanne Millet said the event has helped Habitat for Humanity in more ways that one since its start five years ago. After realizing the limits of small breakfasts and luncheons, Hayes said the organization decided to put all of their efforts toward starting an annual gala.

A team of volunteers has coordinated the gala every year, and with its wild success and growth over time, the local Habitat for Humanity affiliate was able to hire two full time employees, Isabel McDanel and Lindsey Whitlock, to help with the non-profit's continuing operations. While Habitat still runs on the volunteer efforts of the community, Hayes said having two extra people solely dedicated to the cause has been a huge addition to the organization.

Investing in additional personnel has been a big benefit of the gala, helping the organization raise the funds necessary to build more homes for all the families that line up to be considered.

"It really has changed things dramatically," Hayes said.

"Four years ago I attended my first HFHMC gala, and before the end of that evening, there was no doubt I wanted to jump on board as a volunteer," Millet said. "At each gala, a Habitat home recipient will be present to share how their lives have been changed since becoming a Habitat homeowner. Each story is different and unique. Seeing the impact on entire families is both humbling and gratifying to know you have helped in some way to make their dreams reality. Families are at the core of why we volunteer and why this gala is so important. With each gala it is our desire to heighten awareness of Habitat for Humanity in Montgomery County."

The co-chairs said that Anadarko and Strike, the events two largest sponsors, are deeply committed to Habitat for Humanity. Anadarko sponsors a house and has employees work on it each year, and Strike's President and COO Cole Pate has been a volunteer with the non-profit ever since he was a student at The John Cooper School.

"That's the kind of community building we see with Anadarko and Strike, [both of] which have a huge presence in Montgomery County," Hayes said. "[They're] not only putting the money behind it, but their employees are out there working on the houses and teaching the importance of philanthropy."

For more information about Habitat for Humanity and how to get involved, visit their website at www.habitatmctx.org.