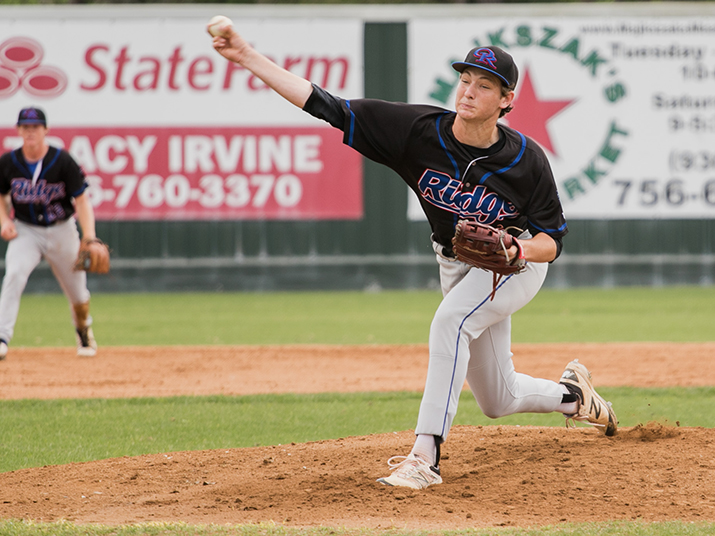 CONROE, Texas — With the potential for thunderstorms on Friday evening and the luxury of spring break, the Conroe vs. Oak Ridge baseball game got moved up to 1:00 in the afternoon.
I'm really proud of him, especially when he got into tight jams he really fought out of it.
The War Eagles came out swinging in the top of the first. After a walk to the leadoff third baseman Addison Moss and a bunt single by short stop Michael Lawson, a single by catcher Kolton Forsythe brought Moss home to put the War Eagles up 1-0 with no outs. Oak Ridge loaded the bases before the inning ended, but they only got the one run across.
Despite only having 4 hits and getting 7 runners on base, the single run in the first ended up being the only run of the game in the War Eagle's win over the Tigers.
"That was amazing that we didn't get more runs than that." said Oak Ridge head coach, Mike Pirtle. "[Conroe] kind of settled back in and played really good defense. That shortstop did a tremendous job and their center fielder did too. We hit some really good balls today that made outs. I can't fault the kids, they had really good approaches at the plate and they just hit a lot of balls at them and they made the plays. That's was kind of a key there that both teams didn't make a whole lot of mistakes defensively so that made it a tough ball game."
Lawson, Forsythe, Tyler Davis, and Tyler Hicks each had one hit for the War Eagles in the game.
War Eagle pitcher Tyler Davis, threw a complete game only giving up two hits and striking out 6.
"He got in a couple of binds there and he fought his way out," Coach Pirtle of his starting pitcher. "That's the sign of a good pitcher. He had good stuff, but he didn't have real good stuff, like I've seen him before. But when he was getting ahead in the count, they weren't getting on. I have to give those guys over there [Conroe] some credit for battling with him too because they made him throw a lot of pitches. I'm really proud of him, especially when he got into tight jams he really fought out of it."
Oak Ridge plays next a non-district game versus Kingwood Park Saturday, March 19th at 1:00 PM. Their next district game will be Tuesday, March 22 at Atascocita.