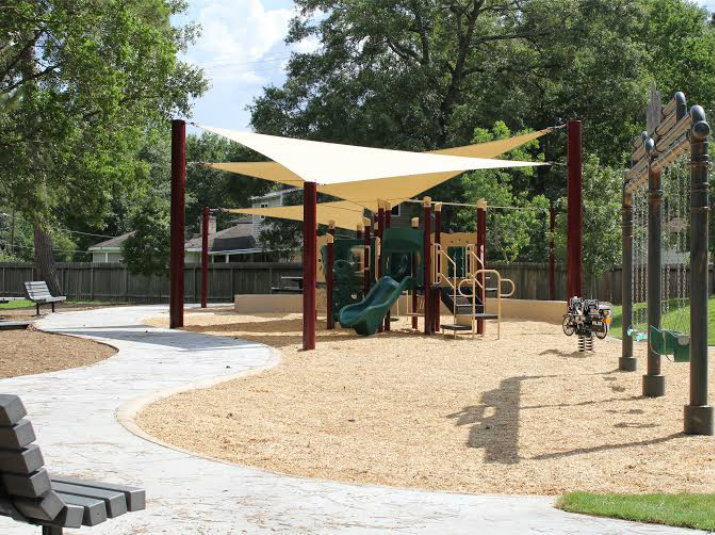 SHENANDOAH, Texas - Shenandoah opened the long awaited Toddler Park on Thursday at the site of the City's original water plant on Shenandoah Drive. The facility was demolished last year to prepare for park construction.
Originally referred to as "water tank park," a small tot lot was planned for the location since 2007 when Shenandoah adopted its park and pathway master plan. The park features ample shade and seating, with a pathway around the perimeter and play structures designed for children age six and under. The swing set is uniquely designed to resemble aged water pipes and ties back to the park's heritage as the site of the first water plant.
City Administrator Greg Smith takes pride in the City's second park. "The Toddler Park is a great addition to the City and provides green space within the residential area," said Smith. "We had kids playing at the park 15 minutes after it opened."
"The City has come a long way since it was founded and we have a lot to be proud of, but we still want to keep the same sense of community from the early days. We look forward to our residents enjoying this park," said Ritch Wheeler, the new Mayor of Shenandoah.
The City plans to hold a grand opening on July 16, where the City's founders and original residents will be honored.
See related link: The Woodlands Township encourages safety around playgrounds and play equipment