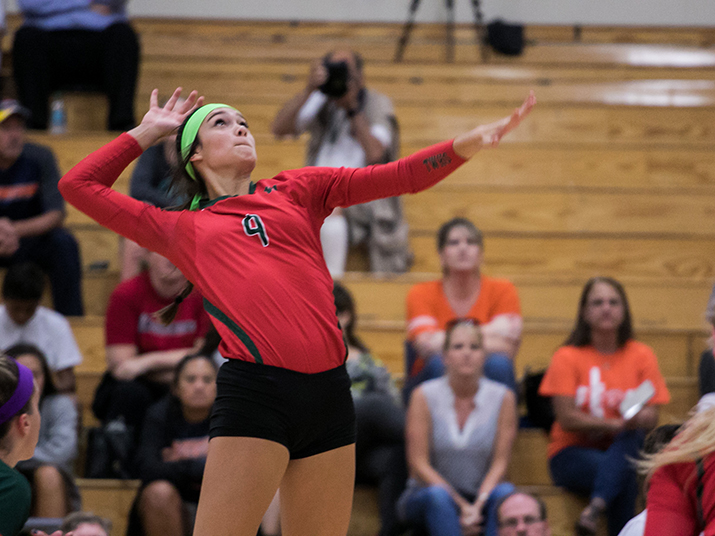 THE WOODLANDS, Texas — The Woodlands High School volleyball team walked away with a sweep over Katy Seven Lakes at their first home game of the season.

Watch the highlights from the game, presented by Guy M. Lewis, Texas Center of Cosmetic & Implant Dentistry.

The Lady Highlanders maintained wide score gaps throughout the match with set scores of 25-15, 25-19, 25-19. The Woodlands consistently held Seven Lakes off by 10 points in their opening set, making a comeback tough for the Spartans. Returning to the second set of the match, Seven Lakes fought harder to tighten the gap and had a closer trail behind The Woodlands, but a tough Lady Highlander defense held them off. They closed out the game with a sweep after another 25-19 set.

"I think a lot of it had to do with A.J.'s offense," Head Coach Terri Wade said. "She beat their middle and she put the ball away. They knew where their hole was in the court, so even when we were up, we were able to fight them."

Leading for The Woodlands was the TEAMSINISI Real Estate Group Player of the Game A.J. Koele with eight kills.

"She was a big part of our offense last year, so we expected that this year, but she's definitely picked it up," Wade said. "She's been our go-to leader so far."

The Lady Highlanders will compete in a Varsity Tournament at Allen High School August 19 and 20.