VOLLEYBALL: Lady Highlanders open final week of pre-season play with sweep against Tarkington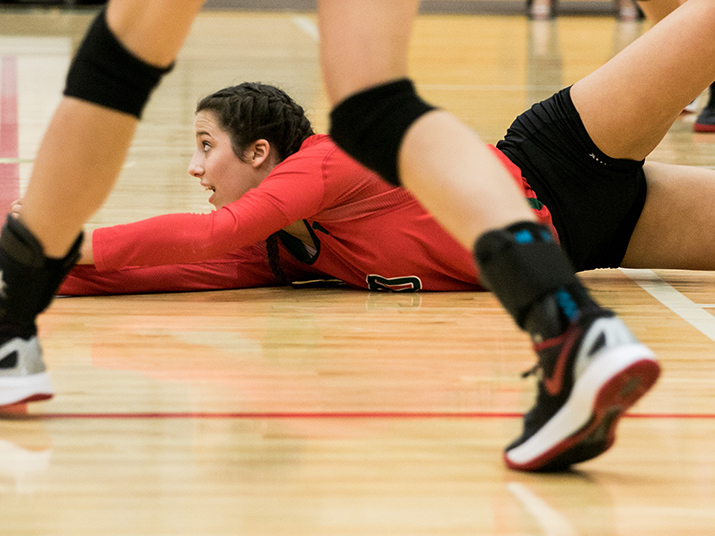 THE WOODLANDS, Texas — With only one week left of non-district play, the Lady Highlanders started with a sweep against Tarkington, 25-14, 25-20, 25-16.
Watch the highlights from the game.
While the first game appeared seamless for the Lady Highlanders, several unforced errors in addition to running new plays created some setback in the second and third sets for The Woodlands. Head Coach Terri Wade said they were running a new 6-2 rotation, but once they grew accustomed to the 6-2, they were able to make some adjustments and take over the next two sets.
"In practice, we just spent some time focusing on our mental game and purposefully doing drills that get us down mentally that they feel like they can't really accomplish anything, to the point where they have to come together to accomplish a goal," Wade said. "We've been really working on that, because we feel like 90 percent of the games are mental."
Leading for the Lady Highlanders was freshman outside hitter and Player of the Game Dylan Maberry.
"I think we have really played some tough competition that have pushed our freshmen to play above their experience level," Wade said. "Tonight, she just played with confidence. I love seeing her swing come back, and I feel like she's going to keep that going."
The Lady Highlanders will end their pre-district season by seeking revenge at George Ranch Friday, September 16 and will start the first round of district play at Montgomery the following Tuesday. Wade said a trying season lies ahead.
"We've played a lot of tough games already in the pre-season," Wade said. "We're going into George Ranch Friday, who we lost to last year, so we're looking to take that victory back, and then we turn around and start district with Montgomery, who I know is expecting the same thing from us. They want to get the victory over us. Just from here on out, I feel like we'll be pushed."